Kelly Beninga, Chief Commercial Officer, SkyFuel, will be sharing different scenarios for hybrid operation of CSP with fossil fired plants and other renewable energy sources at Concentrating Solar Thermal Power 2012. We asked Kelly to share his thoughts on how CSP can continue to demonstrate the competitive advantage it holds over traditional fossil fuel, and what power plant developers need to know.
Q: In your opinion, what are the latest developments, opportunities and challenges in CSP technology?

Cost reduction has been a big focus in the CSP industry, as downward pressure is applied in emerging markets and by tumbling photovoltaic prices. SkyFuel's technology development has been driven by cost reduction since our inception in 2007, and we are now seeing the fruits of our labor as possibly the only company able to meet the very low requirements in recent tenders. An opportunity beginning to open up for CSP technology is that of hybrid operation with other fuel sources. There is a growing understanding that CSP can offset the use of conventional fuels, which then are available to back up and firm the solar output. This will become even more attractive as power generators come under carbon emission regulation.
Q: What would be the next step in applications for the resulting advancements?
Power plant developers need to know about the progress in cost reduction, so they can take another look at how CSP stacks up in their plans. Demonstrations and case studies on hybrid integration of CSP with fossil fuel, biomass, and geothermal plants will also be needed to help inform decisions.
Q: Can you give us a preview of the topics you will present at the 2012 edition of the Concentrating Solar Thermal Power conference?
I will be presenting some different scenarios for hybrid operation of CSP with fossil fired plants and other renewable energy sources. The potential for cost-risk mitigation is quite convincing.
Q: What are you looking forward to hearing at the Conference?
I'm looking forward to hearing from the utilities - their perspectives and strategies concerning solar power.
Featured Product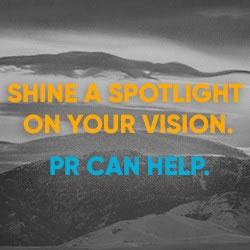 FischTank Marketing and Public Relations provides communications and marketing services to both start-up and established renewable energy companies. We provide media relations, content writing, digital/social media, and other marketing support to companies working in sectors spanning solar, LED lighting, energy storage, hydrogen, battery development and manufacturing, alternative fuels, and more. Our clients have been featured in top tier media including print, online and broadcast.