Government and industry to unite in Mexico City in May to discuss how to drive forward the solar market.
"Most of the world future energy scenarios recently published show excellent prospects for the development of grid-connected solar power in Latin America and the Caribbean (LAC). Mexico and Chile show the best solar project prospects due to their exceptional solar energy resources that shall drive several of the first large scale solar projects in LAC in the next 5-10 years" Arnaldo Vieira de Carvalho, Inter-American Development Bank

Mr Carvalho was speaking ahead of the Solar Power Mexico conference being held in Mexico City this May. In an interview with Green Power Conferences, Mr Carvalho discussed the high potential of solar to become a leading source of renewable energy in the region (read the full interview here).
As the prospects for Mexican Solar Power continue to prosper, representative from both government and industry will meet at Solar Power Mexico to assess the benefits, limitations, and future of Solar in this burgeoning region.
Held as part of the Mexican International Renewable Energy Congress, Solar Power Mexico will be opened by the Mexican Minister for Energy, Jordy Herrerra. Mr Herrerra will provide a crucial update on renewable energy in Mexico and offer a unique opportunity to discuss the future of green energy in the immediate run-up to the election.
Other speakers include representatives from CFE, CRE, SENER, Presidente Municipal de Zacatecas, Director of Renewable Energy, Oaxaca, Abengoa, Siliken, and ENEL Green Power. Click here to read other Solar Power Mexico speaker interviews.
For more information on this high level congress, see www.greenpowerconferences.com/solarmexico or email samantha.coleman@greenpowerconferences,com
Featured Product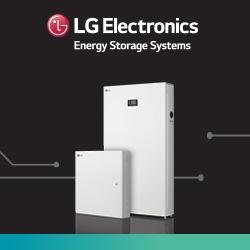 LG Solar is transforming today's solar landscape, offering precision-manufactured and high-efficiency solar panels for homeowners who demand high performance, reliability and consistently strong energy yield from a brand they can trust. LG modules feature outstanding durability, appealing aesthetics and high-efficiency technology, backed by a limited 25-year product, performance and labor (up to $450) warranty. Homeowners who purchase LG Solar modules know they're protected by a diversified global brand.