West Texas Wind Farm is in the Heart of New Multi-Billion Dollar Transmission Expansion
Lubbock, Texas March 05, 2012

Tri Global Energy, LLC announced today that it had entered into a Joint Development with Floyd County Wind Farm, LLC and Westerly Wind, LLC and closed on the initial funding to form South Plains Wind Energy, LLC. The newly formed South Plains Wind Energy, LLC will receive initial development funding from Westerly Wind, LLC to accelerate the development of a wind farm project located in Floyd County, Texas. The wind farm project is a landowner/community investor model owned jointly by Floyd County Wind Farm LLC, and Westerly Wind, and managed jointly by Tri Global Energy and Westerly Wind.
The project is strategically located adjacent to the new Competitive Renewal Energy Zone (CREZ) transmission lines that are now under construction and scheduled to be complete in 2013. The multi-billion dollar transmission lines project will significantly increase the capacity of the ERCOT grid to support additional wind power generated in West Texas. The CREZ lines are projected to support an increase from 10,000 MW to more than 18,000 MW of installed capacity as more wind farms are added to the grid. The South Plains Wind Energy farm will be capable of generating up to 500 MW when fully developed.
Keith Billington of Floyd County Wind Farm LLC, a West Texas landowner and local realtor says, "Our landowners and community investors who provided seed money to initiate the wind farm with Tri Global Energy are pleased with the involvement of Westerly Wind. Their financial support and industry know-how are sure to accelerate the development of the project. Our wind farm and others like it will benefit West Texas with much needed new jobs and a wider tax base."
According to Westerly Wind CEO Joe Cofelice, "The South Plains Wind project is well positioned to take full advantage of the construction of CREZ transmission lines and we look forward to advancing development of this project with Floyd County Wind LLC and Tri Global Energy LLC. The continued support of the State of Texas for the development of new wind energy projects was a major driver in our decision to join forces with our partners to advance the South Plains project."
Because of the excellent and sustainable wind resources available in this region of Texas Tom Carbone, President of Tri Global Energy foresees more landowner/community investor wind farms in the future for rural West Texas. Carbone believes advancements in turbine technology coupled with increased competition in supply chain management may result in lower capital costs and increased return on investment which will continue to make wind farms attractive to investors.
About Tri Global Energy
Tri Global Energy is currently developing utility-scale community wind power projects throughout West Texas and Eastern New Mexico. The company has 13 projects in its wind energy portfolio, representing approximately 600,000 acres of wind resource sites that are under development. Several are in the late stages of development that include the completion of wind resource studies and permitting. Experts have identified Tri Global Energy wind power projects as having some of the best wind resources in the U.S. Tri Global projects are also near the geographic intersection of three major transmission interconnections that serve customers across the country. More information about Tri Global is available at http://www.triglobalenergy.com.
Featured Product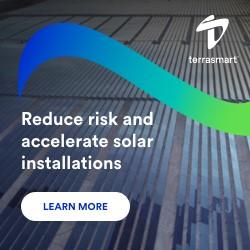 We push the limits in renewable energy, focusing on innovation to drive progress. Pioneering new solutions and ground-breaking technology, and smarter ways of working to make progress for our clients and the industry.