Global wind & solar executives gearing up to meet and explore exceptional growth potential in Maghreb/Middle East region
1. Singapore, 08th March 2012 – 4th Annual Maghreb/Middle East Renewable Energy Summit 2012 will convene in Casablanca, Morocco, from 16th to 17th April 2012.

2. Power Executives from Morocco, Tunisia, Algeria, Libya, Egypt, UAE, Bahrain, Oman, Jordan, Turkey, Ethiopia amongst others will be in attendance to discuss the latest project updates and new tenders in the pipeline in 2012.
3. In Morocco, the 2nd round for wind power bidding has just been concluded and financial close for these projects expected by July 2012.The country's Sovereign Wealth Energy Fund continues to welcome new equity partners for its new tranches of funding.
4. Supported by the Ministry of Energy, Mines, Water & Environment, this Casablanca Summit agenda offers not only expert insights on key challenges on the emerging renewable energy regulatory framework, but also latest project and market updates from regional energy regulators, gencos, T & D companies, IPPs, renewable project sponsors, financiers, investors.
5. With rising fuel prices and new favorable FIT tariff policies promulgated in many MENA countries providing the push and pull incentives, the growth potential for renewable energy in this region is indeed limitless.
6. Influential industry heavyweights who are confirmed to speak at the event include the International Renewable Energy Agency (IRENA), Renewable Energy and Energy Efficiency National Agency (ADEREE), Overseas Private Investment Corporation (OPIC), Centre de Developpement des Energies Renouvelables (CDER), Saudi Electricity (SEC), The Renewable Energy Authority of Libya, Ethiopian Electricity Agency, Energy Poles, KEMA Nederland BV, IDECO Electricity Company, ANME, Sharjah Electricity & Water Authority (S.E.W.A),, Mazan Electricity Co., Electricity Production Electricity & Water Authority, Sahara Wind Inc., The World Bank, Morocco Agency for Solar Energy (MASEN), National Meteorological Directorate, Egyptian Electricity Regulatory Agency, Ministry of Energy & Natural Resources, Turkey and many more.
7. The CEO of Magenta Global, the Summit Organiser, Ms Maggie Tan commented "This year's summit highlights the growth investment opportunities following post Arab Spring along with major strategic issues across the energy chain. This is an ideal meeting platform for key industry and market stakeholders to gain in-depth valuable knowledge directly from the team that are shaping policy and market developments."
.
8. The event will be hosted at Hyatt Regency Casablanca, Morocco.
Magenta Global Pte Ltd
Media Contact:
Ms Reema Raj
Marketing Manager
DID: +65 6392 2530
Main: +65 6392 2552
Email: r.raj@magenta-global.com.sg
Notes for Editor:
About Magenta Global - Organizer
Magenta Global Pte Ltd is a premier independent business media company that provides pragmatic and relevant information to government & business executives and professionals worldwide. The organization provides the opportunity to share thought-provoking insights, exchange ideas on the latest industry trends and technological developments with thought leaders and business peers. With a strong focus in emerging economies especially in Africa, Middle East & Central Asia, Magenta Global works in partnership with both the public and private sectors. www.magenta-global.com.sg
Featured Product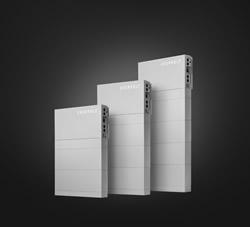 Extract maximum power production from every roof size and shape. HIT® AC Series combines the module efficiency of Panasonic solar panels with the intelligence of Enphase microinverters. A built-in IQ 7X microinverter with Individual MPPT (Module-level Power Point Tracker) tracking helps deliver an all-in-one module that offers design flexibility, reduced installation time, and a higher ROI. Field-replaceable microinverter with no DC wire management required yields lower cost of ownership.