Horb, Germany, March 2011. After establishing a production facility in Australia, DEGERenergie now is setting up a dedicated distribution structure there. For this purpose, the company has recruited Florian Falk Naumann as Country Manager for Australia.
Florian Naumann brings a broad range of competence and practical experience to his new function: Before joining DEGERenergie, he worked as a tutor at the University of Queensland and was a lecturer in Finance, Entrepreneurship and Marketing at a private business college in Australia. Prior to this, he was a consultant for technical products in the telecommunications industry and a business analyst in the field of import/export at an international company.

After completing a dual-award degree in International Business Studies at the University of Applied Sciences in Dresden and the University of Salford/Manchester and graduating with a Diploma in Business Administration (FH) and a Bachelor of Sciences (Hon) in Business, Florian Naumann moved to Australia. He obtained a Master's in Technology and Innovation Management from The University of Queensland, specialising in technology commercialisation und sustainability. In addition, he acquired a Graduate Certificate in Biotechnology (QUT) and a Cambridge Certificate of Proficiency in English.
Healthy market growth expected in Australia
The "Clean Energy Future" initiative recently adopted by the Australian government is already having an effect and causing a surge in demand, as DEGERenergie reports. The company is convinced that the market for renewable energies there will grow solidly and sustainably. DEGERenergie's MLD technology will play an essential role in this scenario, since it excels in its economic efficiency. In order to optimally meet the demand, DEGERenergie put into operation a production facility in the state of Victoria at the beginning of November and has now recruited his new Country Manager to set up the distribution network for DEGERenergie in Australia.
Florian Naumann: "I love Germany and I love Australia and I would like to bring together the sheer inexhaustible natural resource of Australia – solar energy – and German technology. It is my vision to use this opportunity to contribute to a future worth living on this planet." The pragmatic perspective is no less attractive: "After the decision of the government to promote green energy, Australia will develop into a strong market for renewable energies. It is my objective to position DEGERenergie at the head of the Australian solar PV market."
DEGERenergie is the global market leader for solar tracking systems. Worldwide, more than 47,000 DEGERenergie systems are installed in 46 countries. The company is represented in Spain, Greece and North America with its own subsidiaries and cooperates with local distribution and service partners in many countries worldwide. The patented DEGERenergie Maximum Light Detection (MLD) technology makes it possible to improve the energy yield of solar power plants by an average of 45 percent compared to fixed systems.
For more information: www.DEGERenergie.com.
Note for editorial staff:
You can download printable image material here at the end of the text. Of course, you can also obtain printable image material from: Herbert Grab, Phone: +49 07127-5707-10, E-mail: herbert.grab@digitmedia-online.de.
About DEGERenergie (www.DEGERenergie.com):
DEGERenergie is the leading manufacturer with the world's largest product range of single and dual-axis solar tracking systems. The company's market position is based on the unique patented Maximum Light Detection (MLD) technology developed by Artur Deger, which makes it possible to maximize the yield of solar power plants with an "intelligent" control. With the DEGERconecter, the solar modules are always aligned according to the brightest position in the sky with the highest energy yield. This way, the overall energy yield of solar power plants with MLD tracking is on average 45 percent higher than that of fixed systems and this difference is even more pronounced for peaks. With more than 47,000 systems installed in 46 countries, DEGERenergie is the global technological market leader. The company offers its customers all product related solutions – from the development and planning, production and sales to maintenance and service.
In its headquarters in Horb (Germany), its subsidiaries and supplier companies, DEGERenergie is currently employing a staff of nearly 400. The company was founded in 1999 and in 2001 won the Inventor Award of the German state of Baden-Württemberg for the MLD control module DEGERconecter. In 2005, DEGERenergie opened its first subsidiary in Spain, followed by subsidiaries in the USA and Greece in 2009. Since summer 2011, production is also up and running in Australia. The company's production sites are located in Germany, Australia, Canada and the USA. CEO is Artur Deger.
You can't always rely on the weather. But you can rely on an intelligent control system from DEGERenergie.
Customer contact:
DEGERenergie GmbH
Industriestraße 70
72160 Horb, Germany
Phone: +49 (0) 7451-539 14-0
Fax: +49 (0) 7451-539 14-10
E-mail: sales@DEGERenergie.com
Press contact:
Herbert Grab
digit media
Schulberg 5
72124 Pliezhausen, Germany
Phone: +49 (0) 7127-5707-10
E-mail: herbert.grab@digitmedia-online.de
Featured Product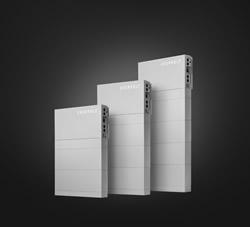 Panasonic's Total Home Energy System is built to deliver. The same battery technology we use to power the world's most advanced electric cars is now available to power your home. But it doesn't stop there. The all-in-one renewable energy system pairs Panasonic solar panels with Evervolt™ batteries to offer your customers a complete solar + storage solution, manufactured and warrantied by a company you know you can trust. In stock now.