Washington's first Blink DC Fast Charger to expand range for EV drivers in the Puget Sound
SEATTLE--ECOtality, Inc. (NASDAQ:ECTY), a leader in clean electric transportation and storage technologies, today announced the first Blink® DC Fast Charger location in the Seattle area. Located at the South Lake Union Discovery Center, which is operated by Vulcan Real Estate, the DC Fast Charger will be available for public use by spring 2012.

"This is a major milestone for the EV movement in Washington as this announcement marks the first of many Blink DC Fast Chargers to be deployed in the Puget Sound region," stated Jonathan Read, CEO of ECOtality, Inc. "DC Fast Charging is critical for EV adoption as it provides drivers a faster charging option to extend their daily driving range and alleviates range concerns. Partners such as Vulcan understand that EVs are becoming a part of the automotive landscape, and we are excited to be working with them to roll-out the next generation of EV charging."
Working closely with the local utility, Seattle City Light, the installation of the DC Fast Charger will be open to the public, and the first deployed in the Seattle region within The EV Project. The South Lake Union Discovery Center location was chosen using criteria developed through the EV Micro-Climate™ process, which takes into account a variety of factors including traffic patterns, regional attractions, and retail hubs, as well as input from many regional partners.
"We are proud of our partnership with ECOtality and are excited to bring the first DC Fast Charger in Washington to the South Lake Union Discovery Center. South Lake Union now has more electric vehicle charging stations than any other neighborhood in the Pacific Northwest and one the highest concentrations of EV charging stations in the country," said Ada M. Healey, vice president of real estate at Vulcan Inc. "This longstanding commitment to sustainability is what makes South Lake Union one of the greenest neighborhoods in the country."
The Blink DC Fast Charger is rated at 60 kW (200-450 VDC, up to 200A) and provides a quick, safe method of charging EVs. Ideally suited for high-traffic commercial locations and major transportation corridors, the dual-port charger features two CHAdeMo compliant EV charging connectors and provides an intuitive connector dock for storage and protection. The charger features two interactive touch screens and a 42" color display for media and messaging. With real time communication capabilities, the Blink DC Fast Charger features an internal energy meter, which supports energy usage data evaluation.
ECOtality is the project manager of The EV Project and will oversee the installation of commercial and residential charging stations in 18 major cities and metropolitan areas in six states and the District of Columbia. The project will provide an EV infrastructure to support the deployment of EVs in these key markets. The project is a public-private partnership, funded in part by the U.S. Department of Energy through a federal stimulus grant and made possible by the American Recovery and Reinvestment Act (ARRA). For more information about The EV Project, please visit www.theevproject.com.
About ECOtality, Inc.
ECOtality, Inc. (NASDAQ:ECTY), headquartered in San Francisco, California, is a leader in clean electric transportation and storage technologies. Through innovation, acquisitions, and strategic partnerships, ECOtality accelerates the market applicability of advanced electric technologies to replace carbon-based fuels. For more information about ECOtality, Inc., please visit www.ecotality.com.
About Vulcan Real Estate
Vulcan Real Estate directs all real estate activities for Vulcan Inc., a Paul G. Allen company. The company's team of real estate professionals offers a full range of development services from site selection to build-to-suit construction. Its real estate model is based on quality, sustainable development that builds new value across the entire community. To date, Vulcan has delivered nearly 4.3 million square feet in 21 new office, biotech, residential and mixed-use projects in the South Lake Union neighborhood of Seattle. The company has approximately 500,000 square feet of commercial space and 466 residential units currently under construction and planned for delivery in 2013. In addition Vulcan has another 580,000 square feet in pre-development planning. For more information, visit www.vulcanrealestate.com.
Featured Product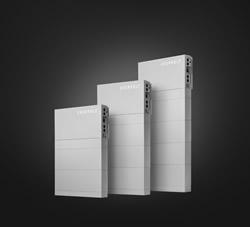 Panasonic's Total Home Energy System is built to deliver. The same battery technology we use to power the world's most advanced electric cars is now available to power your home. But it doesn't stop there. The all-in-one renewable energy system pairs Panasonic solar panels with Evervolt™ batteries to offer your customers a complete solar + storage solution, manufactured and warrantied by a company you know you can trust. In stock now.