Combined Solar Summit to Unite Industry Leaders April 17-19 in San Diego, Calif.
What: Smithers Apex will hold its co-located solar conferences, Photovoltaics Summit and Concentrating Solar Thermal Power, April 17-19, 2012, at the Westin San Diego in San Diego, Calif. The event will unite the leaders of both solar industries and provide attendees with balanced, comprehensive technological insight, up-to-the-minute market analysis and updates on large-scale solar construction projects. Each event will have its own dedicated day, with combined joint sessions taking place on Wednesday, April 18, for a 360˚ look at utility-scale solar.

Who: More than 150 key delegates from a diverse group of companies and organizations are registered so far, including AREVA Solar, eSolar, Halotechnics, Nanosolar Inc., Petra Solar, Sage Concepts, SkyFuel, Surface Optics Corporation, Terrafore and Torresol Energy, to name a few.
Photovoltaics Summit and Concentrating Solar Thermal Power will feature more than 40 presentations and panel discussion from 64 industry experts including: Karen Douglas, Commissioner, California Energy Commission; Tom Georgis, Senior Vice President of Development, SolarReserve; Dr. Michael Geyer, International Director, Abengoa Solar; Andy Gillespie, Project Manager, Ivanpah Project, Bechtel Power; Dr. Udi Helman, Director of Economic and Pricing Analysis, BrightSource Energy; Robert Jenkins, Director of Transmission and Interconnection, First Solar; Neil Millar, Executive Director of Infrastructure Development, California ISO; and Dr. Lidija Sekaric, Photovoltaics Team Lead, U.S. Dept. of Energy SunShot Initiative.
When: Tuesday, April 17 through Thursday, April 19, 2012
Where:
Westin San Diego
400 West Broadway
San Diego, CA
Contacts: For all media inquiries, including press pass information prior to the conference, please contact Rebecca Kotsimpulos at +1 207-781-9616 or rkotsimpulos@smithers.com.
Additional Information:
For more information, including the complete agenda and event schedule for the conferences, log on to www.photovoltaicssummit.com and www.cstpower-conference.com.
About Smithers Apex
Smithers Apex, formerly known as IntertechPira, is a global business that provides events, market research, publications and strategic and technical consulting to an expanding list of niche, emerging and high growth industries, including home and personal care; lighting, imaging and displays; plastic electronics and alternative energy. For more information about Smithers Apex, please visit www.smithersapex.com.
Featured Product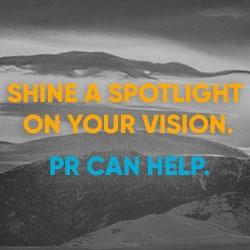 FischTank Marketing and Public Relations provides communications and marketing services to both start-up and established renewable energy companies. We provide media relations, content writing, digital/social media, and other marketing support to companies working in sectors spanning solar, LED lighting, energy storage, hydrogen, battery development and manufacturing, alternative fuels, and more. Our clients have been featured in top tier media including print, online and broadcast.