Policy change leads the way for substantial growth of Solar in Brazil
On Monday, the board of the National Agency of Electrical Energy (ANEEL) approved two pieces of legislation which signifies the most important steps to date in the grid connected solar industry in Brazil.

New regulations for net metering will give businesses and individuals the power to reduce the high electricity bills faced across Brazil. The legislation governs micro (up to 100kW) and macro (100kW to 1MW) PV power generation and will enable customers to gain credits on their electricity bill at both the site of power generation and remote sites by feeding excess power generation from PV systems into the distribution grid.
The second piece concerns solar plants up to 30MW in size. Under the new legislation utilities will be eligible for an 80% discount off the taxes paid for distributing and transmitting power from generated from large solar parks.
Click here to read the announcement and for more information on the details.
http://www.greenpowerconferences.com/EF/?sSubSystem=Prospectus&sSessionID=cc7691aa42a15df53ddbdb3a6bf75432-11337098&sEventCode=SP1210BR&sDocument=News
As a result of the policy changes, solar market researcher NPD Solarbuzz projects a year-on-year growth rate of over 350% in the region, for 2012, with potential triple-figure growth until 2014.
On 9-10 October, ANEEL, utilities, investors and the solar industry will meet in Sao Paulo to assess the opportunities following initial feedback from the new legislation and first solar projects.
Registration is already open for this important meeting. To discuss in further detail please contact Samantha Coleman:
T: +1 971 238 0700
E: samantha.coleman@greenpowerconferences.com
What is on the agenda at the Solar Brasil congress?
- ANEEL evaluation of the new legislation success
and adaptions required
- Feedback from utilities on pilot projects and how
the legislation is working for them
- Case studies of solar stadia, solar airports and
other solar projects
- Regional state incentives for solar power
- The opportunity for solar power to compete in
future power auctions
- Module production: feedback from Tecnometal and
opportunities for other manufacturers
- Solar architecture
- Finance mechanisms developed for solar and
investors putting the money forward
- Technicalities of developing solar parks in Brazil
- Business attitudes and appetites for solar
installations
To discover more information, view the early confirmed speakers, register or learn more about speaking and sponsorship opportunities visit www.greenpowerconferences.com/solarbrasil
Featured Product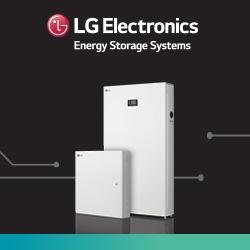 LG Solar is transforming today's solar landscape, offering precision-manufactured and high-efficiency solar panels for homeowners who demand high performance, reliability and consistently strong energy yield from a brand they can trust. LG modules feature outstanding durability, appealing aesthetics and high-efficiency technology, backed by a limited 25-year product, performance and labor (up to $450) warranty. Homeowners who purchase LG Solar modules know they're protected by a diversified global brand.