Mobile event connects solar installers with hands-on demonstrations of latest microinverter products and tools
PETALUMA, Calif.--Enphase Energy, Inc., (NASDAQ:ENPH) today announced the tour schedule for the Enphase Experience Roadshow 2012, where solar installers, building contractors, engineers and solar enthusiasts will participate in hands-on training and demonstrations of the full capabilities of the Enphase® Microinverter System. The annual roadshow kicks off in Petaluma, Calif., on Monday, April 30 and will continue for more than 80 days across the United States and Canada, stopping in 33 cities as voted by Enphase customers and online community members.

"Enphase designed this tour for our solar customers and community. We asked them to vote for their cities and committed to visit as many as possible," said Bill Rossi, chief marketing officer of Enphase Energy. "Not only are we able to demonstrate the advantages of our microinverter technology on the annual Roadshow but also engage in meaningful and productive conversations directly with our installer community."
Each stop of the tour will feature Microinverter System enhancements and tools to help solar installers grow their businesses, including:
*New balance-of-system products that further streamline solar installations
*Access to the Enlighten 3.0 Beta and the next generation of monitoring and mobile solutions that simplify processes
*A preview of the Enphase Metering and Management Solution, which includes a revenue grade meter for financed residential solar systems
The tour begins on Monday, April 30 at Enphase Energy's new corporate headquarters at 1420 North McDowell Boulevard in Petaluma, Calif., from 11:30 a.m. - 4:00 p.m. Each free event will include food, contests and giveaways.
To register for the Enphase Experience Roadshow 2012 and for more information, visit http://enphase.com/roadshow/.
Enphase Experience Roadshow 2012 Tour Schedule
Date City
4/30/2012 Petaluma, CA
5/2/2012 Fresno, CA
5/4/2012 Los Angeles, CA
5/7/2012 Santa Ana, CA
5/8/2012 San Marcos, CA
5/9/2012 San Diego, CA
5/11/2012 Phoenix, AZ
5/16/2012 Denver, CO
5/17/2012 Denver, CO
5/21/2012 Albuquerque, NM
5/23/2012 Grand Prairie, TX
5/25/2012 San Antonio, TX
5/29/2012 Austin, TX
5/31/2012 New Orleans, LA
6/5/2012 Baltimore, MD
6/6/2012 Philadelphia, PA
6/7/2012 North Brunswick, NJ
6/8/2012 Hauppauge, NY
6/11/2012 Paramus, NJ
6/12/2012 Boston, MA
6/15/2012 Custer, WI
6/16/2012 Custer, WI
6/19/2012 Glenview, IL
6/21/2012 Niagara, ON
6/22/2012 Woodbridge, ON
6/25/2012 Kitchener, ON
6/26/2012 Kingston, ON
6/29/2012 St. Louis, MO
7/5/2012 Boise, ID
7/9/2012 Seattle, WA
7/11/2012 Portland, OR
7/13/2012 Sacramento, CA
7/16/2012 San Jose, CA
7/17/2012 San Carlos, CA
7/18/2012 Oakland, CA
7/19/2012 Santa Rosa, CA
About Enphase Energy, Inc.
Enphase Energy delivers microinverter technology for the solar industry that increases energy production, simplifies design and installation, improves system uptime and reliability, reduces fire safety risk and provides a platform for intelligent energy management. Our semiconductor-based microinverter system converts energy at the individual solar module level and brings a systems-based, high technology approach to solar energy generation. Connect with Enphase on Facebook and follow us on Twitter. www.enphase.com
Featured Product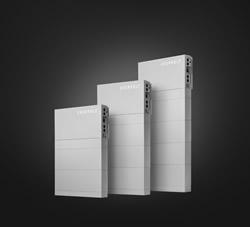 Extract maximum power production from every roof size and shape. HIT® AC Series combines the module efficiency of Panasonic solar panels with the intelligence of Enphase microinverters. A built-in IQ 7X microinverter with Individual MPPT (Module-level Power Point Tracker) tracking helps deliver an all-in-one module that offers design flexibility, reduced installation time, and a higher ROI. Field-replaceable microinverter with no DC wire management required yields lower cost of ownership.