Safety is vital in the nuclear industry and suppliers are required to comply with the highest standards
April 11, 2012 (Landshut, Germany & Southbridge, MA) – SCHOTT Electronic Packaging has announced at Nuclear Industry China 2012 in Beijing that it has received the nuclear ASME-NPT and Material Organization certifications for its plant in Landshut (Germany), producing hermetic glass-to-metal sealed Electrical Penetration Assemblies (EPA). Safety is vital in the nuclear industry and suppliers are required to comply with the highest standards.

This certification allows SCHOTT to supply Electrical Penetration Assemblies (EPAs) as quality assured materials to nuclear power plants programs globally. Many countries follow the ASME world-class standards, providing compliance for all international markets whose standards mirror ASME's requirements.
"As governments around the world consider their nuclear power strategies and – as in the case of China in particular – implement the most ambitious building programs for new nuclear power plants seen in over a generation, Electrical Penetration Assemblies (EPAs) receive significantly greater attention," says Thomas Fink, General Manager of the Nuclear Safety Division at SCHOTT Electronic Packaging. "Receiving this ASME-NPT certification, a globally recognized quality standard for nuclear facility applications, is a welcome recognition and positions SCHOTT as a key supplier for this important growth market," he adds.
Electrical Penetration Assemblies (EPAs) are the vital conduit for the pass-through of power, control and instrumentation cables from the external environment into the heart of the power plant. The performance of Electrical Penetration Assemblies (EPAs) is critical to running vital functions within the reactor and their seals must be strong enough to maintain the pressure boundary integrity of the entire containment structure.
For the high tech manufacturer SCHOTT, the combination of design expertise and more than 50 years of experience in civilian nuclear power programs around the world lead to the inescapable conclusion that the use of glass as a sealing material in Electrical Penetration Assemblies (EPAs) offers the highest level of safety available today.
In fact, Tokyo Electric Power Co. (TEPCO) has recently reconstructed the natural catastrophe that led to a breakdown of all available power supplies for the boiling water reactor's cooling system. TEPCO's analysis shows that the temperature inside the containment structure must have risen from a normal operating temperature of approximately 60 degrees Celsius to above 250 degrees Celsius while the design pressure was exceeded by more than twofold.
The extreme temperature and pressure levels seemed to have overstrained the epoxy seals - being an organic sealing material - of the electrical penetrations at the Fukushima facility which are suspected to have led to the leakage of explosive hydrogen, according to TEPCO (also see for more details: NISA National Industrial Safety Agency; page 63).
Thus, it may be concluded that most notably, the thermal and radiation aging, which occurs in organic materials during the regular operation of nuclear power plants, may compromise the integrity of the seal and therefore result in radiation leakage.
To safeguard a very long life expectancy, SCHOTT exclusively uses inorganic and non-aging materials for the pressure boundary in the electrical penetration assembly.
Within the nuclear industry itself, SCHOTT now has 12,000 Glass To Metal Seal (GTMS) Electrical Penetration Assemblies (EPAs) installed in some 100 NPPs, including Pressurized Water Reactors (PWR), High Temperature Reactors (HTR), Boiling Water Reactors (BWR) and Fast Breeder Reactors (FBR).
Featured Product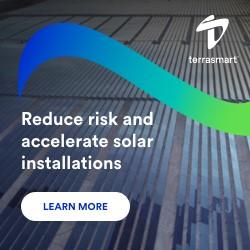 We push the limits in renewable energy, focusing on innovation to drive progress. Pioneering new solutions and ground-breaking technology, and smarter ways of working to make progress for our clients and the industry.