Since the announcement that 18 PV projects were awarded in the first wave of South Africa's Integrated Resource Plan (IRP) in December 2011, independent power producers have been working behind the scenes to secure backing from both local and international financiers.
However, the high capital cost demands of utility scale PV systems have led experts to question the method and cost of financing in South Africa, plus the bankability of projects in this region.

In February 2012 it was announced that the introduction of independent power producers into South Africa's electricity generation attracted international investment worth $5.9bn. Despite this figure the amount of capital raised for Phase I PV projects is unclear, with preferred bidders facing many roadblocks to secure financial backing.
What is clear is that the South African PV industry will need to assemble a substantial amount of capital to sustain its growth, not only to support projects in future rounds, but to also increase the manufacturing capacity in this region.
In a recent webinar hosted by PV Insider Conrad Hefer, CEO at Cresco Project Finance, highlighted the risks associated with PV from a lender perspective. Hefer explained that the balance sheet of the sponsor it not the crucial factor being considered by financiers, but more the ability to prove the cash flow certainty and the physical assets of the plant for years to come. Although ability restraints to raise capital for Phase I projects is yet to be witnessed in South Africa, Hefer went on to acknowledge that "foreign financiers will need to continue to step into this region to cover the liquidity constraints that the market will find in future rounds".
It now comes down to how many projects are successfully completed and funded in Phase I. If a large number of plants do not meet their completion deadline, and were unable to raise the capital needed, then this will be a clear indication from the markets that PV is not bankable in South Africa. The ability to prove the bankability of projects whilst the market is still young will inevitably have a positive effect for Phase II and beyond.
To combat this uncertainty surrounding the future financing of PV projects in South Africa, PV Insider have announced this week that the International Finance Corporation, Standard Bank and Cresco Project Finance will participate at the PV Project Development Summit South Africa (Johannesburg, 3-4 September). The risks associated with PV technologies and the challenges faced to secure project finance in Phase II will form a critical part of the discussion.
Other confirmed participants include leading project developers active in this region including Solar Reserve, Soitec, First Solar, Mainstream Renewable Power, Momentous Energy, BioTherm Energy, Juwi Solar, Getsamp Solar and many more leading PV players.
The event is set to take place on 3-4 September in Johannesburg. For more details about the summit go to the website: www.pv-insider.com/southafrica
Featured Product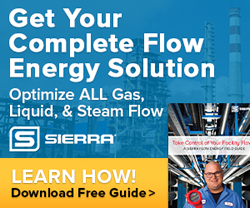 Download Flow Energy Guide - Written by Engineers For Engineers. Learn how to save on energy costs by optimizing your facility flows that impact costs like compressed air, natural gas, steam, and hot or chilled water.