Portland, ME -

May 22, New legislation creates further streamlining for wind project permitting in Maine. Governor Paul LePage signed legislation LD 1798 to revamp the Land Use Regulation Commission (LURC). The reforms within the legislation include moving all permitting review for grid scale wind projects in the Unorganized Territories to the jurisdiction of the Maine Department of Environmental Protection (MeDEP).
Previously, review of wind permitting would be conducted by LURC or MeDEP depending on the location of the project. Occasionally this could cause difficulties when projects overlapped jurisdiction boundaries. With the recent improvements wind project permitting will have a standard procedure and review process throughout the state. The improvements signal the Legislature's ongoing support for wind development, and their desire to continue to provide all applicants with certainty and predictability for the entire state.
The wind permitting streamline process began in 2008 with LD 2283, passed by the 123rd Legislature and signed by former-Governor John Baldacci.
Featured Product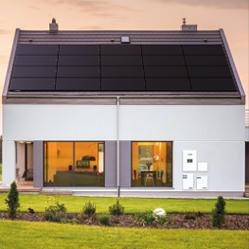 The Q.Home+ ESS HYB-G1 energy storage solution offers scalable storage capacity from 4.5 kWh up to 18.9 kWh and comes in a modular design for easy and fast installation. The system is offered in both DC-coupled and AC-coupled configurations and can connect up to 3 batteries in series using only one inverter and battery management system (BMS). The system includes an integrated backup power function for 100% of the rated inverter output to support critical loads in the event of power failure and offers remote monitoring using the QHOME+ web portal or QHOME+ ESS mobile app.