Industry's first fully integrated LED drivers in industry-standard IC packages helps developers avoid design complexities
DALLAS (May 30, 2012) – Texas Instruments Incorporated (TI) (NASDAQ: TXN) today introduced two fully integrated LED driver micro-modules that eliminate the external components and complex layout placement challenges typical of LED driver designs. The 450-mA TPS92550 and TPS92551 DC/DC LED driver modules are the industry's first to incorporate all the required power and passive circuitry into a single IC package to deliver up to 23W of power to the LED. Watch a video at www.ti.com/tps92550-prv. For more information, samples and an evaluation board, visit www.ti.com/tps92550-pr.

The 14-W TPS92550 and 23-W TPS92551 are constant current buck LED driver modules that virtually eliminate the need for power supply design resources and simplify procurement, with just one module replacing four or more components. Together with TI's WEBENCH® LED Architect, the lighting developer can quickly design a power management circuit with the minimum components needed to drive a string of up to 18 LEDs at up to 96-percent power efficiency. The result is a fast, easy and compact LED lighting design.
For more information on all of TI's lighting products, visit www.ti.com/lighting-pr.
Key features and benefits of the TPS92550 and TPS92551 LED driver modules
• LED driver micro-module integrates an inductor, Schottky diode and a handful of other passive components, simplifying design and procurement.
• To control brightness, the LED current is adjustable from 300 mA to 450 mA.
• Easy-to-use, robust IC package provides superior thermal and electromagnetic interference (EMI) performance.
• The micro-modules' efficient heat dissipation and back metal plate allows for operation in high ambient temperatures.
• Compact package measures 10.16 mm by 9.85 mm by 4.57 mm.
Availability, packaging and pricing
The TPS92550 and TPS92551 are available in volume now from TI and its authorized distributors. Offered in a 7-pin TO-PMOD package, the suggested retail price for the 14-W TPS92550 is $5.00 and the 23-W TPS92551 is $5.50 in 1,000-unit quantities.
Find out more about TI's LED lighting portfolio:
• Order samples and an evaluation module of the new LED driver modules: www.ti.com/tps92550-pr and www.ti.com/tps92551-pr.
• Get more information on all of TI's lighting products: www.ti.com/lighting-pr.
• Design a complete LED power management system with TI's WEBENCH LED Architect: www.ti.com/ledwebench-pr.
• Ask questions and share knowledge in the LED forum in the TI E2E™ Community: www.ti.com/ledforum-pr.
• Download LED reference designs from TI's PowerLab™ Reference Design Library: www.ti.com/powerlab-pr.
# # #
About WEBENCH tools from Texas Instruments
The WEBENCH Designer and Architect component libraries include more than 24,000 components from 120 manufacturers. Price and availability is updated hourly by TI's distribution partners for design optimization and production planning. Offered in eight languages, the user can compare complete system designs and make supply chain decisions in minutes. To start a cost-free design, visit TI's WEBENCH design environment at www.ti.com/webench.
About Texas Instruments
Texas Instruments semiconductor innovations help 90,000 customers unlock the possibilities of the world as it could be – smarter, safer, greener, healthier and more fun. Our commitment to building a better future is ingrained in everything we do – from the responsible manufacturing of our semiconductors, to caring for our employees, to giving back inside our communities. This is just the beginning of our story. Learn more at www.ti.com.
Trademarks
WEBENCH, TI E2E and PowerLab are trademarks of Texas Instruments. All other trademarks belong to their respective owners.
Featured Product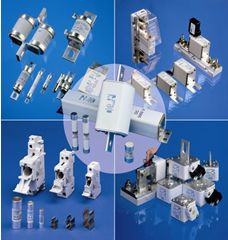 SIBA Fuses: your trusted source for all your circuit protection applications, from solar power to wind power. We are the world leaders in these applications and the most trusted name for your circuit protection needs. We have been working for over 70 years in semiconductor fuses, including ULTRA RAPID®, medium, and high voltage, standard European, miniatures, electronic fuses, and a wide range of DC rated fuses (24 VDC - 5000 VDC) for all types applications. We work with medium and high voltage fuses for protection of transformers, including submersibles, motors, medium and high voltage switchgear, compact substations, cable feeders, and high voltage capacitor circuits. New: Full line of PV UL Listed fuses and fuse holders. Contact us today for more information on our products and services.