Over the past two weeks, professionals active in the South African solar market have been confidentially giving their feedback on the REIPPP. How successful has it been? What challenges still remain? What is the confidence in the future of the program?
The results have been collated and have been released today. To read the full survey please click here. http://www.greenpowerconferences.com/EF/?sSubSystem=Prospectus&sSessionID=761f8485b365ed6c610864d1d47ede72-9660370&sEventCode=SP1206ZA&sDocument=News

Responses to the questions in the survey will be expanded upon by the Ministry of Energy, ESKOM, NERSA, developers and investors at Solar South Africa 2012, which is taking place next week in Johannesburg.
Sent out to 35,000 solar professionals in the South African solar and renewable energy finance markets, we had an overwhelming response rate. We would like to say a big thank you to all those that took time to complete the survey and we are pleased to share the responses with you.
All who completed the survey felt that the REIPPP had made a positive start to the development of the industry although opinion was equally divided on whether it would achieve its goals. Half thought it was well on track whilst the other half felt there were still improvements to be made before the goals outlined will be achieved.
Since its launch, various criticisms have been directed at the REIPP programme; from achieving the right level of local content to completing the bid within a particular time frame. Somewhat unsurprisingly then, given its percentage rise to over 40% in the programme criteria, achieving local content requirements is currently seen as the most difficult part of the bid process. Similarly, given the lack of established industry and investor confidence to match, accessing finance has also proven a complex and difficult aspect.
Respondents were asked what they saw as the most significant challenge when considering if a project should be financed. Overwhelmingly risk evaluation stood out as the key concern. How investors perceive risk and what projects will receive funding will be a central topic at the Solar South Africa congress and will be discussed in detail as part of the post event Finance day workshop.
To read the full report findings for free visit the website: http://www.greenpowerconferences.com/EF/?sSubSystem=Prospectus&sSessionID=761f8485b365ed6c610864d1d47ede72-9660370&sEventCode=SP1206ZA&sDocument=News
Solar South Africa is now only 1 week away. Book now and join policy makers, developers, investors and many more at this crucial event to discuss the future of the South African solar industry.
To register please contact Samantha Coleman:
T +44 (0) 20 7099 0600
E Samantha.coleman@greenpowerconferences.com
Alternatively, click here to register online.
www.greenpowerconferences.com/solarsouthafrica
Featured Product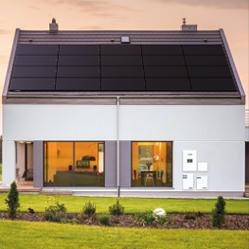 The Q.Home+ ESS HYB-G1 energy storage solution offers scalable storage capacity from 4.5 kWh up to 18.9 kWh and comes in a modular design for easy and fast installation. The system is offered in both DC-coupled and AC-coupled configurations and can connect up to 3 batteries in series using only one inverter and battery management system (BMS). The system includes an integrated backup power function for 100% of the rated inverter output to support critical loads in the event of power failure and offers remote monitoring using the QHOME+ web portal or QHOME+ ESS mobile app.