Even in times of the European financial crisis, the worldwide Waste-to-Energy market keeps on growing significantly. At present, about 6.1 billion euros are annually invested in new construction, modernisation and maintenance of waste incineration plants throughout the world. This sum will increase to about 7.2 billion euros by 2016.
About 2,150 thermal waste treatment plants are currently operational worldwide. They have the capacity to treat almost 250 million tons of waste per year. About 250 new Waste-to-Energy plants with a capacity of about 70,000 annual tons will be commissioned by 2016.

The dynamic market for the new construction of waste incineration plants results from the increasing lack of space in economic conurbations throughout the world. The areas available for landfill sites are declining. Furthermore, the local real estate industry oftentimes prevents that larger areas are used for landfills.
At present, this process is most obvious in China that has been commissioning larger incineration capacities than any other country of the world for many years. Between 2012 and 2016, further capacities of about 40 million annual tons will presumably go on line in China. This is a new record and more than 50 per cent of overall international new constructions.
Within the same period, a capacity of about 21 million annual tons will be newly commissioned in Europe. This is considerably less than in China; in monetary terms, however, the European market continues to be the world's most important. In the next five years, approximately 18 billion euros will be invested in Europe's WtE plants but only about 12 billion euros (two thirds) will be invested in Asia.
The main reason for these differences regarding capacities and investments is the significantly lower calorific value of Asian waste – Asian plants of the same size incinerate more waste. Technological and ecological standards differ as well.
In Europe, new markets such as Great Britain, Poland and individual Scandinavian countries are now compensating the decline of the past's strong growth markets (such as Germany and the Netherlands). In these countries, the EU Landfill Directive continues to be the main market driver for the additional construction of plants.
For the first time in many years, new WtE projects are currently being implemented in North America. It is uncertain, however, whether this will result in a stronger WtE market in North America in the long term.
Many emerging countries are still underachieving. States such as India and Brazil are lacking necessary structure and funding for implementing WtE projects.
ecoprog has now published the multi-client study "Waste to Energy 2012/2013", which is the fifth edition of this analysis. The study is the world's largest data pool on the subject of thermal waste treatment. Find more information at: www.ecoprog.com
As a respected industry expert, ecoprog accompanies clients from Germany and abroad in dealing with implementation-oriented management issues with political, technical or economic backgrounds in the segments of environmental and energy technology. We work in the fields of strategy consulting, market and competition analyses as well as multi-client studies.
Featured Product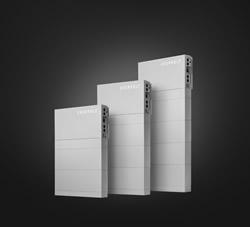 Renewable energy stored in an EVERVOLT home battery system is the perfect backup plan against an uncertain utility grid and weather events. Run key appliances longer and live life when the unexpected happens. EVERVOLT battery storage systems are covered by a complete 12-year warranty from Panasonic.