Offers advanced diagnostic tools to monitor inverter and site performance.
San Jose, Calif. and Hillsboro, Oreg. — July 9, 2012 - REFUsol, Inc. and Obvius have partnered to create the most efficient Modbus monitoring solution on the market.

REFUsol's Modbus monitoring solution offers instant integration with industry-leading, third-party monitoring software providers including Also Energy, DECK Monitoring, Draker, Locus Energy and Noveda Technologies. The new REFUsol Modbus solution provides inverter-direct communications with plug-and-play support for REFUsol 012kW, 016kW, 020kW and 024kW inverters.
The REFUsol Modbus solution offers advanced diagnostic tools to monitor inverter and site performance. REFUsol allows maximum flexibility when designing photovoltaic plants offering open and scalable architecture with the ability to add up to 32 inverters.
"Featuring a third-party compatible Modbus TCP/IP output for plug-and-play data acquisition, REFUsol's Modbus solution offers an alternative to our REFUlog monitoring providing new opportunities for our customers," commented Ben Driver, CEO, REFUsol, Inc.
"Working with an industry leader like REFUsol to provide inverter-direct communications is a big step forward for both companies in the US market. Obvius is proud to support REFUsol in their efforts to provide an open platform for their highly efficient inverters," said Cole Knappen, VP of sales and marketing at Obvius.
Customers will have the option of three fully integrated monitoring packages built in a UL listed, NEMA 4 enclosure including options for revenue grade metering, wireless communications and integration of weather sensors.
REFUsol will debut this solution at Intersolar North America on July 10-12 in San Francisco. Visit REFUsol in Moscone West, level 2, Booth #8301.
For additional information visit the company's website at http://www.refusol.com.
About REFUsol
With over 45 years of experience in power electronics, REFUsol is one of the top three providers of solar inverters globally and one of the fastest growing companies in this field. REFUsol's efficient and award-winning solar inverters help customers maximize the yield of their photovoltaic plants, whether for small roof-top installations or large-scale solar plants. REFUsol is headquartered in Metzingen, Germany and has further international offices in Europe, Korea, China, India and the U.S. as well as sales and service partners in key strategic photovoltaic markets around the world. Please visit http://www.refusol.com for more information.
About Obvius
Obvius is a leading energy solutions provider offering meters, wireless metering, data acquisition, software, and monitoring technologies used to display and manage energy usage and renewable energy generation. Founded in 2002, Obvius is located in Hillsboro, Oregon. Obvius serves a global clientele and continues to drive innovation by simplifying data collection and connectivity.
Featured Product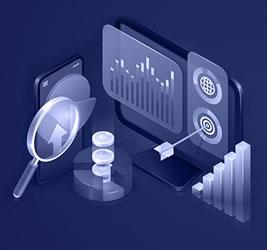 At Precedence Research we combine industry-leading insights with ground-breaking research techniques to help our clients successfully address their unique business challenges and achieve mission-critical goals. Our suite of services is designed to give tailwinds to businesses.