Hughey & Phillips Introduces a Brand-New LED Obstruction Lighting Solution to Market
Hughey & Phillips (H&P), a global leader in the obstruction lighting industry, announces their new LED based obstruction lighting solution to meet customer needs for longer-lasting, more energy-efficient fixtures, specifically among the renewable energy industry. H&P's new HORIZONTM line L-810 low-intensity products provide an LED based solution for the FAA L-810 steady burning lights and can be powered using a solar array for renewable energy applications.

The HORIZON™ line of LED obstruction lighting is the next expansion of H&P's obstruction lighting portfolio. The HORIZON™ L-810 is a steady burn Obstacle Light and is available in both single and double configurations operating at a range of 95-277VAC and also in a range of 9-48 VDC. Both configurations are available as new fixtures and as replacements light modules for existing incandescent obstruction lights.
The new LED product also boasts a life 15 times longer than traditional incandescent lights and uses approximately 96% less power than standard incandescent lamps. Weather-resistant assembly and housing and a self-contained wiring compartment protect the lamp from damage due to extreme environments.
"Taking advantage of the latest in LED technology, Hughey & Phillips has responded to a growing customer demand for our reliable obstruction lighting solutions. Our H&P designed and manufactured HORIZONTM L-810 product outshines and outlasts predecessor incandescent fixtures by significant margins, making them a perfect low-intensity solution for a new generation of obstruction lighting," said Richard Finkbine, executive vice president of Hughey & Phillips.
About Hughey & Phillips
Hughey & Phillips is a global leader in the design and manufacturing of obstruction lighting technology. The company engineers and designs a complete line of low, medium and high intensity lighting technology solutions that provide illumination for radio, television, and communication towers; wind turbines; buildings; smokestacks; bridges; and other obstructions to aerial navigation. Hughey & Phillips offers complete solutions comprised of power and lighting systems designed and manufactured by Hughey & Phillips in the USA. The company has a full engineering staff providing complete support and design in optical, electrical and mechanical disciplines to customize any of our products to fit our customers' unique needs. To learn more, visit www.hugheyandphillips.com
Featured Product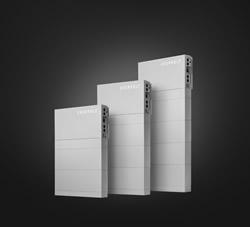 Renewable energy stored in an EVERVOLT home battery system is the perfect backup plan against an uncertain utility grid and weather events. Run key appliances longer and live life when the unexpected happens. EVERVOLT battery storage systems are covered by a complete 12-year warranty from Panasonic.