New Ecofoot 2 reduces the installation time for new solar installations and costs less than other mounting systems
July 19, 2012 Ecolibrium Solar modernized the flat-roof mounting industry with the launch of the Ecofoot in 2010. The company has announced the upcoming release of Ecofoot 2 – the first modular system that combines the benefits of polymer with integrated grounding and wire management. This new product utilizes the key components of the original Ecofoot—speed, low-parts count, and cost effectiveness—now with the inclusion of integrated grounding, wire management, and increased weatherability.

The enhanced material benefits of the new, Ecofoot 2 include the lowest cost per-watt in class, an innovative patent-pending design, a reformulated polymer designed to withstand the elements (and a 25 year warranty to last the system life) and PE stamping certification for painless permitting. Add in a low part count that allows for a hassle-free install, a modular product body that saves design time and the fact that the Ecofoot 2 requires no customization – and that means lowered lead times for the install itself.
The economics and science of roof mounting
No Roof Penetration
Roof mounting systems that require penetration of the roof are a potential can of worms and warranty claims over the years if the roof leaks at the penetration points – which is not-uncommon over the typical 20-25 years warrantied lifetime of a solar installation.
The Ecofoot 2 module design has been formulated to make solar energy more accessible by eliminating customization and roof penetration, ensuring compatibility with all roof types, and the guarantee of zero corrosion for the life of the system. Shipping and handling is simplified with the nestable body form, made from industrial grade polymer which requires no grounding. Quality engineering, durability, and ease of handling make the Ecofoot 2 the economic choice for solar racking.
About Ecolibrium Solar
Ecolibrium Solar is committed to revolutionizing the solar power market. The company designs simple, cost effective and ecologically sound products that maximize efficiency and minimize costs – making it easier to implement clean energy technology. After more than year of extensive research and development, what began with a clean sheet of paper evolved into a reinvention of the mounting system. Their research team combines the expertise from the automotive, polymer, construction, and solar industries to create a next-generation family of products that are making solar energy more user-friendly and accessible. Reducing the duration and complexity of solar projects in turn promotes economic advantages and ROI. The skillful design of our products is a progressive step towards reaching our overall goal of grid parity.
About Brian Wildes, Founder
Mr. Wildes is the inventor and founder of Ecolibrium Solar. He possesses a strong background in the solar industry, plastics, engineering design, and product launches. Mr. Wildes holds a Masters Degree in Mechanical Engineering from Georgia Tech. He also achieved a Photovoltaic Installer Certification (the industry "gold standard") from the North American Board of Certified Energy Practitioners. Previous experience includes working for General Motors as a Design Engineer in the plastics parts division, for Sundance Products as Director of Engineering, and for a fast-growing solar installation company as Applications Engineer. Mr. Wildes has managed $1M construction projects, been involved in several GM product launches, and has prior entrepreneurial experience.
Featured Product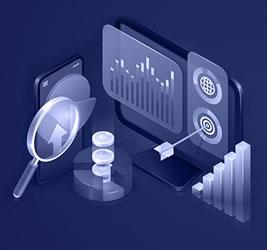 At Precedence Research we combine industry-leading insights with ground-breaking research techniques to help our clients successfully address their unique business challenges and achieve mission-critical goals. Our suite of services is designed to give tailwinds to businesses.