Repsol is no stranger to offshore activity, having operated in the most demanding of environments for the exploration and production of oil and gas. However one of the challenges for Repsol as an energy company has been to increase its knowledge and experience by investing further in the research and development of renewable energy sources.

In 2002, Repsol opened its Technology Centre, which consists of a team of more than 400 researchers that study ways in which technology can help to create environmentally sustainable and alternative energy. This has been in the form of biofuels, geothermal, wave and wind energy as well as solutions for electric vehicle logistics. However, most recently, it is the study of wind turbine technology that has proved one of the most exciting ventures for Repsol. In fact, the production of offshore wind energy has demonstrated several advantages over its land-based counterpart, including stronger and steadier wind.
For many years, onshore and offshore wind turbines have been producing significant quantities of electricity worldwide. Wind energy plays an increasingly vital role in the energy spectrum especially within the context of recent events impacting energy worldwide such as the oil spill in the Gulf of Mexico, the Fukishima disaster in Japan, as well as political unrest in the Middle East and North Africa.
Repsol's decision to transfer offshore experience in oil and gas exploration and production into offshore wind energy has been viewed as an adventurous but well thought out plan. For this project, Repsol has bought offshore leases and teamed up with experienced offshore wind developers as part of a consortium which has already built the first free-floating wind turbine prototype to be seen in the Atlantic. Its revolutionary design could also significantly cut assembly and installation costs, making wind power cheaper.
In June 2011, Repsol Nuevas Energías UK was formed following Repsol's purchase of 100% of SeaEnergy Renewables Limited, a British company based in Scotland, engaged in the promotion and development of offshore wind farms. Repsol Nuevas Energías has since acquired the development rights for a total of 1,190 megawatts at three offshore wind farms off the coast of Scotland, equivalent to a third of the world's current offshore wind capacity. This is comprised of 33% of the Moray Firth project and 51% of the Inch Cape project, with development partners EDPR, and 25% of the Beatrice project with SSE Renewables. Repsol, together with its partners, is currently in the process of acquiring construction and operating permits for these facilities, with plant start-up expected to take place between 2015 and 2020. The project will allow Repsol to apply its technological expertise in offshore operations, coupled with its experience in large scale engineering projects.
Until June 2012, Repsol focused primarily on offshore wind investment in the UK but has since entered into the WindPlus joint venture by supporting the WindFloat demonstration project, officially inaugurated on 18 June 2012. This floating offshore wind turbine prototype is currently undergoing testing and development in the Atlantic, off the coast of Portugal. Partners in the project include the Portuguese utility EDP, Danish turbine supplier Vestas, ASM, InovCapital and Principle Power, the company responsible for designing the floating platform. Repsol plans to use the WindFloat concept at its other offshore wind projects under development in the UK.
Offshore wind energy is an impressive resource which, when fully developed, will function as a vital part of the diversified energy mix. With this in mind Repsol will continue to invest in research and development surrounding alternative and renewable energy and hopes to make a significant contribution to meeting the European Union renewable energy goals for 2020.
Featured Product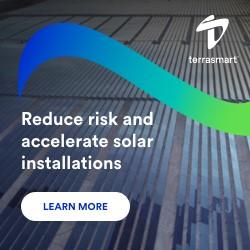 We push the limits in renewable energy, focusing on innovation to drive progress. Pioneering new solutions and ground-breaking technology, and smarter ways of working to make progress for our clients and the industry.