The general contractor from North Frisia has already built plants with a total output of 75 MW in the current year / International business gains momentum: first major project in France / Leading storage technology innovator: market introduction of the world's first series-ready PEM hydrogen electrolyzer
Reußenköge (Germany), August 3, 2012 – The power plant project developer GP JOULE has continued to grow in the first half of 2012. The company headquartered in North Frisia is overseeing the construction of plants with a total output of nearly 75 MW in the current year (14 MW wind and 61 MW solar energy) at sites in Germany and abroad. Despite an overall poor year for the industry, this figure is a record for the company. With the completion of the 40-MW Pompogne solar park near Bordeaux this summer, GP JOULE's international business is becoming increasingly more important. Further projects in North America and throughout Europe are already in planning.

The northern German energy pioneers are not only one of the leading power plant project developers in their industry, but as a leading innovator, are also moving the transition to renewable energy sources forward in numerous sectors. That's why the miniJOULE, a private solar power plant for everyone, and the development of future-oriented strategies for energy conversion and storage are also part of the GP JOULE World. With the presentation of the world's first series-ready PEM hydrogen electrolyzer from its Lübeck subsidiary H-TEC in early 2012, GP JOULE has taken a giant step towards the goal of phasing out nuclear and fossil fuel energy sources. The 'power-to-gas' unit efficiently converts energy from wind, the sun and other renewable energy sources into the universal energy storage medium, hydrogen. The energy stored as a result can be accessed any time, at night or on calm days – whenever conventional power plants were the only option in the past.
Today, the company with its four locations in Germany considers itself to be well positioned for the future. In keeping with its growth trend, GP JOULE has expanded its capacities and hired 14 new employees since January. The team now consists of 82 committed, highly-motivated professionals and managing employees at the head office in Reußenköge (North Frisia) and in Geislingen an der Steige, Buttenwiesen, Augsburg, and branch offices in the US and Canada.
In consideration of the current debate surrounding the transition to renewable energy sources, GP JOULE prompted discussion in Berlin with its alternative draft detailing a revision of the German Renewable Energies Act (EEG). The so-called "EEG 2042" calls for a radical simplification of the EEG to replace the complicated scaled system, and, contrary to the industry's demand, provide a more stringent reduction of the feed-in rate with a single universal rate for all plant classes. This would result in greater reliability and planning security. The low feed-in rate and simultaneous promotion of individual consumption by means of net-metering for private plant operators would lead to higher levels of consumption, which in turn would take pressure off of the grid by means of a decentralized energy supply.
"The current year was a very turbulent one for the entire renewable energy industry," explains Ove Petersen, co-founder and CEO of GP JOULE. "We are nonetheless positioned better than ever and are growing both in Germany and to an increasing degree abroad. Our business model, which is designed for diversity and draws on future-oriented strategies, continues to benefit our company's overall performance. We have been clear in declaring our commitment to promoting a decentralized energy supply based on 100% renewable energy sources. As a leading innovator in the field of storage technology, we are very well positioned for taking on the challenges, but also exploiting the opportunities that will come with the transition to renewable energy sources in the future."
About GP JOULE
In keeping with its guiding principle of "simply energy," GP JOULE designs and carries out projects for the utilization of sustainable energy sources. Co-founders and agricultural engineers, Ove Petersen and Heiner Gärtner, aim to combine the interests of land use and profitability in order to create exciting and profitable opportunities to invest in renewables. In addition to solar energy, wind energy and biomass, GP JOULE's division, Future Strategies, provides comprehensive sustainable-energy solutions and is extensively involved in researching new technologies. The company now has a total of four locations in northern and southern Germany and three international locations in the US and Canada. The company is headquartered in Reußenköge, North Frisia (www.gp-joule.de).
Featured Product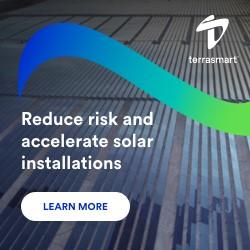 We push the limits in renewable energy, focusing on innovation to drive progress. Pioneering new solutions and ground-breaking technology, and smarter ways of working to make progress for our clients and the industry.