Adhesive-Free PV FC10f Backsheet Provides Enhanced Performance Required by High-Quality Manufacturers
SAN DIEGO--Solar Gard®, a global leader in the development and manufacturing of flexible films and backsheet materials, today introduced PV FC10f to its line of high-quality solutions for photovoltaic (PV) modules. The new photovoltaic backsheet is a cost-effective PV solution that provides increased protection and durability for top quality module manufacturers.

Solar Gard PV FC10f is an adhesive-free backsheet that delivers benchmark performance for the electrical isolation and barrier properties demanded by module manufacturers. Additionally, the bright white backsheet is designed to give improved reflection for higher module efficiencies.
To reach these high-performance levels, PV FC10f incorporates a proprietary Durable Protective Layer for environmental protection. The exclusive scratch and mar resistant layer provides excellent long-term durability and is ideally matched for superb adhesion to the junction box. PV FC10f also has a functional coating for enhanced adhesion to ethylene vinyl acetate (EVA).
"As the photovoltaic market continues to mature worldwide, the need for top quality, long term, durable yet cost-effective solutions such as PV FC10f is increasing," said Christophe Fremont, president of Solar Gard. "We pride ourselves on consistently providing our customers with the innovative, high-performance solutions they need to succeed in the market and look forward to continuing to deliver products that meet those demands."
Solar Gard PV FC10f is UL recognized and performance tested at TUV, and outperforms third party testing criteria. The PV FC10f is available in flexible roll form to fit a wide range of panel sizes and configurations, and is manufactured in the United States and China.
For ordering and additional information on Solar Gard PV FC10f, please visit http://www.solargard.com/Photovoltaics/Backsheets, call the sales department at +1-858-614-1206 or email info@solargard.com.
About Solar Gard
Solar Gard positively impacts lives with products that protect, save and renew. Headquartered in San Diego, California, Solar Gard makes industry leading architectural and automotive window films, photovoltaics and custom coatings.
A division of Saint-Gobain Performance Plastics, a subsidiary of Saint-Gobain, the world leader in the habitat and construction markets, Solar Gard's architectural solar control window films are proven carbon negative and reduce global greenhouse gas emissions. Solar Gard products are sold in more than 90 countries under the Solar Gard®, Panorama®, Quantum® and Solar Gard Armorcoat® brands. For more information, visit www.solargard.com.
About Saint-Gobain
Located in 64 countries and with almost 195,000 employees, Saint-Gobain, world leader in habitat, designs, manufactures and distributes building materials, providing innovative solutions to meet the challenges of growth, energy-saving and environmental protection. World leader in high performance plastics, Saint-Gobain Performance Plastics is headquartered in Aurora, Ohio (USA). The company employs 4,500 employees in 16 countries. Its product offer includes films, foams, coated fabrics, bearings, seals and fluid systems. For more information, visit www.saint-gobain.com and www.plastics.saint-gobain.com.
Featured Product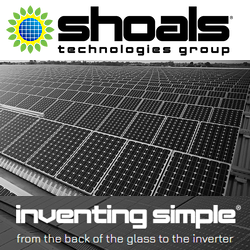 Inventing Simple® isn't just a slogan to us, it's a way of life. Using simple plug-and-play ideology, we revolutionized solar installations in 2003 with our Interconnect System™. Our harnessing system is now the gold standard EPC's use around the world. By using simple ideas, we are making solar energy a more affordable and clean power source for future generations.