Solar Systems USA.net, America's online solar store, has been granted official distributor status by Canadian Solar, one of the largest solar companies in the world.
Solar Systems USA, America's online solar store, has been granted official distributor status by Canadian Solar, one of the largest solar companies in the world. This new direct partnership provides customers expedited order processing via the Solar Systems USA website along with competitive internet pricing.

Canadian Solar, recognized for their high quality solar modules and industry-leading product and linear power performance warranty, are utilized in solar installations around the world, from small residentialprojects to some of the world's largest commercial and utility-scale PV installations. Anticipating a growing relationship with Canadian Solar, Solar Systems USA continues to expand their capacity to provide solar panels for utility-scale projects, along with exemplary customer service for their residential and commercial customers.
"This partnership increases our inventory access to provide our growing clientele with high quality solar modules from Canadian Solar, a manufacturer who delivers products certified to the highest standards in the solar industry," said Nathan Thompson, Solar Systems USA's Chief Executive. "It will also enable us to morerapidly serve our customer base."
About Solar Systems USA
Solar Systems USA .Net is America's Online Solar Store. Drivn by a team of professional solar experts, no other online solar store has a better selection of well priced solar panels and custom designed solar energy systems. Solar Systems USA is currently offering free solar panel kit designs for solar energy systems of all sizes.
The online solar store's diversity of products mean that irrespective of whether a customer is looking for a couple of solar panels, solar panels in pallet or container quantities, a string inverter, a charge controller or an axis ground mounted sun tracker with a battery back-up system; Solar Systems USA can provide all these and many more at wholesale prices or even lower.
About Canadian Solar Inc. (NASDAQ: CSIQ)
Canadian Solar, Inc. is one of the world's largest solar companies. As a leading vertically integrated provider of ingots, wafers, solar cells, solar modules and other solar applications, Canadian Solar designs, manufactures and delivers solar products and solar system solutions for on-grid and off-grid use to customers worldwide. With operations in North America, Europe and Asia, Canadian Solar provides premium quality, cost-effective and environmentally-friendly solar solutions to support global, sustainable development.
Featured Product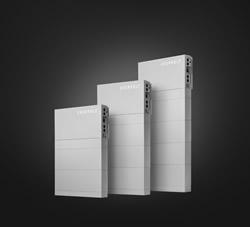 Offer homeowners best-in-class solar and energy storage in one money-saving bundle. Panasonic's new EverVolt™ Series modules come in 350W, 360W, 370W & 380W models and work seamlessly with their EverVolt battery storage - all warrantied by one of America's most trusted brands.