PowerVerde Inc. Announces Record Setting Performance Metrics from its Latest Renewable Waste Heat Energy System, the Liberator, and Enters Discussions with a Major European Energy Company
Coral Gables, Florida August 21, 2012

PowerVerde Inc. (OTCBB: PWVI), a developer of renewable thermal powered electricity generator systems, today announced an independently observed test and validation run of its Liberator system, a waste-heat-to electricity generation device. PowerVerde believes this validating data confirms its ability to transform low grade heat into commercial electricity at ultra- low temperatures and with minimal BTU consumption, resulting in low heat efficiencies believed to be among the best in the industry.
"We are convinced that our latest generation Liberator overcomes one of the key limitations inherent with current waste heat technology---temperature. This system operates at temperatures well below 88 degrees Celsius, which opens up applications never before thought possible" said CEO Rick Davis. "We continue to emphasize innovation with a commercial purpose, and we expect the Liberator to strengthen our competitive position in existing target markets and create new opportunities for applications previously not thought possible or cost effective".
PowerVerde plans to publish an observation report from a well-recognized electrical engineering firm whose principals monitored and observed many of the Liberator's test runs over the past 90 days.
In conjunction with its European distributer Newton Green Power, PowerVerde announced entering into discussions with a major European energy company to install a Liberator waste heat system at an oil-field before year-end. A non-disclosure agreement was executed between the two companies. "Their requirements, necessitated by low temperature waste water-- a by-product of energy extraction-- could only be met by the Liberator and its ability to turn low temperature water into electricity on a continuous basis. Other competitor systems being evaluated required the waste water to be re-heated to traditional waste-heat industry acceptable temperatures well above those temperatures initially recovered," said Newton President Piet P. vander hoop. He added, "We are talking to many other industries including geothermal, biogas, biomass and fossil fuel co-generation throughout Europe".
About Newton Investments BV
Newton, based in Leeuwarden the Netherlands, is a green renewable energy investment company which actively pursues alternative energy opportunities and products covering a wide variety of energy sources, including, but not limited to, wind, biomass, photovoltaic, electric and thermal. Their investment objectives are to offer green renewable energy products in the EU utilizing available credits, incentives and subsidies. Their relationships with sophisticated manufacturers and knowledge of the alternative energy industry allow them advantages well beyond mere distribution. Newton forges relationships between public and private sector entities and assists in the capital formation process necessary to facilitate these objectives.
About PowerVerde Inc.
PowerVerde, Inc. (OTCBB: PWVI) manufactures advanced renewable electric power generator systems comprised of pressure expansion motors operating on any adequate heat or pressure source. These systems make electricity without fossil fuel--- from any low grade heat source or adequate pressure forum. PowerVerde is an environmentally friendly green company producing zero emissions or waste stream byproducts. For more information about PowerVerde, please visit our web-site http://www.PowerVerdeEnergy.com.
Featured Product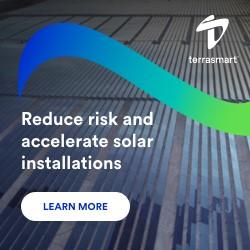 We push the limits in renewable energy, focusing on innovation to drive progress. Pioneering new solutions and ground-breaking technology, and smarter ways of working to make progress for our clients and the industry.