DFW Apartments Go Green with the Help of Rebates and Grant Program
Austin, TX – Circular Energy has completed the installation of over 426kW of solar energy systems, spanning five apartment complexes in the Dallas-Fort Worth area. All of the complexes are managed by Centaurus Property Management, who commissioned the projects. The properties are located in Dallas, Farmers Branch, Irving and Fort Worth.

JC Shore, CEO of Circular Energy, notes, "This was a tough set of projects for us to execute in such a short time frame. I'm thrilled with our teams' leadership and the hard work of our installation crews. It's neat to be able to deliver the systems under such parameters, and to know that our client and their tenants will enjoy the benefit of clean and affordable solar power for the next several decades."
With all of the final inspections completed by the end of July, the properties will be generating renewable electricity just in time for the peak of summer. The solar panels will produce more than 14 megawatt hours of lifetime energy. More than 9,060 tons of carbon will be offset, the equivalent of planting 860,872 trees.
The projects were funded in part by ONCOR's 2011 solar PV rebate program, made available to both homeowners and businesses, as well as the Federal 1603 Grant offered by the U.S. Department of Treasury. The 1603 Grant, which ended in December 2011, was a cash grant provided in lieu of the 30% tax credit still available for commercial and residential solar projects.
"We are excited to add a significant renewable energy solution at these properties, and the overall economics of these systems are very compelling" said Cross Moceri, Founder and Co-CEO of Centaurus. "Due to the stringent deadline requirements for the rebate programs, it was essential to engage a respected solar company with the appropriate bandwidth to tackle the challenges of such a sizeable and complicated project. Circular Energy was definitely the right choice, and they hit a grand slam for us in both execution and system quality."
Circular Energy is a unique and innovative solar company that designs and installs solar PV systems for commercial and residential clients, architects and builders. With a 100% track record of delivering systems on time and on budget, and performance at or above initial projections, Circular Energy is known for its industry-leading customer experience. With offices in Dallas, Houston, San Antonio, and Austin, Circular Energy is setting the new standard for the solar industry. www.circularenergy.com
Centaurus is a Dallas-based real estate investment and management company that specializes in identifying, acquiring and managing real estate assets and notes across the United States. Centaurus currently manages a portfolio of $1.2B of real estate assets. www.centaurusinv.com
Featured Product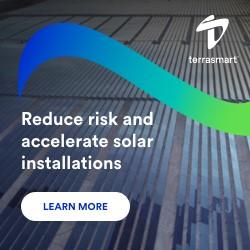 We push the limits in renewable energy, focusing on innovation to drive progress. Pioneering new solutions and ground-breaking technology, and smarter ways of working to make progress for our clients and the industry.