Company continues rapid growth and expansion
ROCKVILLE, Md.--Standard Solar, Inc., a leader in the full-service development, installation and financing of solar electric systems for residential, commercial, government and utility customers, today announced the company was named to the 31st annual Inc. 500, an exclusive ranking of the nation's fastest-growing private companies for the third year in a row. The Inc. 500 list is a compendium of the most entrepreneurial and fastest growing companies in America. Standard Solar ranked 439 out of 500. The company has maintained its standing on the Inc. 500 since first appearing on the list in 2010.

"We are honored to be among the distinguished and dynamic companies recognized by Inc. magazine for the third year running," said Tony Clifford, Standard Solar's CEO. "To reach this level of growth is tremendous; to repeat it for three years standing is a success that can be attributed to the extraordinary work of our employees, and the increasing prominence that solar is achieving in the energy world."
Standard Solar has experienced exponential growth since its inception in 2004, expanding into new markets and pioneering ways to meet customer demand for innovative solar electricity systems, installation and financing. In the past several years the company has installed hundreds of residential PV systems and brought significant commercial and utility projects online including a 1.5MW solar array for Kit Carson Electric Cooperative, in Amalia, NM in June of this year.
The 2012 Inc. 500 is ranked according to percentage revenue growth when comparing 2008 to 2011. To qualify, companies must have been founded and generating revenue by March 31, 2008. Additionally, they had to be U.S.-based, privately held, for profit, and independent—not subsidiaries or divisions of other companies—as of December 31, 2011.
About Standard Solar
Standard Solar, Inc. is a leader in the full-service development, construction, integration, financing and installation of solar electric systems. Dedicated to making solar solutions more accessible to consumers, businesses, institutions and governments, the company is leading the way to energy independence. Committed to offering responsible and energy cost-saving solar solutions that conform to the highest standards, Standard Solar is one of the most trusted and respected solar companies. Since 2004, Standard Solar has been the partner of choice to make solar energy financially accessible, helping customers through financing options, including Power Purchase Agreements (PPAs) and navigating expanded federal and state and local tax credits. The company's Standard Energy Solutions (SES) division provides energy auditing and retrofitting services for energy improvement projects. Named one of the Fastest Growing Private Companies in America for three consecutive years by Inc. magazine, Standard Solar is headquartered in Rockville, MD. For more information, please visit www.standardsolar.com.
Featured Product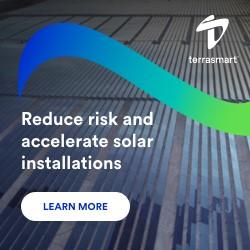 We push the limits in renewable energy, focusing on innovation to drive progress. Pioneering new solutions and ground-breaking technology, and smarter ways of working to make progress for our clients and the industry.