CTTA identifies and verifies clean technology solution providers for business and government.
September 12, 2012, Toronto, ON: Eclipsall announced today that the Clean Technology Trade Alliance (CTTA) has selected the company as a key provider of solar PV panels .

CTTA is a growing coalition of businesses, bound together by a commitment to strengthen sustainable and successful business practices. CTTA identifies and verifies clean technology solution providers for business and government. Among other initiatives, they facilitate partnerships between businesses.
"It is certainly an accomplishment for Eclipsall to have our products selected by CTTA who bring such high standards of sustainability to projects in which they are involved. We are looking forward to working with the CTTA community of customers, businesses and partners." said Les Lyster, CEO of Eclipsall.
CTTA was recently chosen to be the sustainable business coalition partner by Punta Brava, "The World's First Tiger Woods Oceanfront Design" golf course. Punta Brava has embraced sustainability and environmental responsibility with a level of commitment unprecedented in the golf industry. CTTA will be putting together a team of clean technology companies to meet Punta Brava's high standards of sustainability.
About Eclipsall
Eclipsall Energy Group is a leading Canadian manufacturer of high-performance PV modules. In 2011, Eclipsall Energy Group expanded its solar offering by adding a project development and financing division, Eclipsall Development. Eclipsall Energy operates in a state-of-the-art manufacturing facility located in Toronto, Canada. The 165,000 sq. ft. facility has a current capacity of 70 MW with planned expansion to 250 MW. Eclipsall Energy currently offers both mono and polycrystalline PV modules in both 60- and 72-cell configurations. All of Eclipsall's PV modules are UL certified and meet the domestic content requirements for the Ontario FIT Program. The Eclipsall Energy Group has projects under development in North America, South America, and Africa.
Featured Product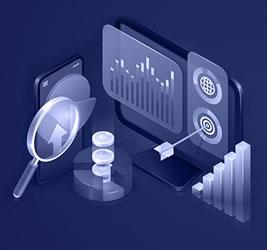 At Precedence Research we combine industry-leading insights with ground-breaking research techniques to help our clients successfully address their unique business challenges and achieve mission-critical goals. Our suite of services is designed to give tailwinds to businesses.