Two powerful trends in IT are shaping the evolution of data centers, Woods adds: virtualization and cloud computing.
BOULDER, Colo.--The combination of rising energy costs, increasing demand for computing power, environmental concerns, and economic pressure has made the green data center a focal point for the transformation of the IT industry as a whole. According to a recent report from Pike Research, a part of Navigant's Energy Practice, the worldwide market for green data centers will grow from $17.1 billion in 2012 to $45.4 billion by 2016 – at a compound annual growth rate of nearly 28 percent.

"There is no single technology or design model that makes a data center green," says research director Eric Woods. "In fact, the green data center is connected to the broader transformation that data centers are undergoing—a transformation that encompasses technical innovation, operational improvements, new design principles, changes to the relationship between IT and business, and changes in the data center supply chain."
In particular, two powerful trends in IT are shaping the evolution of data centers, Woods adds: virtualization and cloud computing. Virtualization, the innovation with the greatest impact on the shape of the modern data center, is also recognized as one of the most effective steps toward improving energy efficiency in the data center. In itself, however, virtualization may not lead to reduced energy costs. To gain the maximum benefits from virtualization, other components of the data center infrastructure will need to be optimized to support more dynamic and higher-density computing environments. Cloud computing, meanwhile, has many efficiency advantages, but new metrics and new levels of transparency are required if its impact on the environment is to be adequately assessed, the report finds.
The report, "Green Data Centers", explores global green data center trends with regional forecasts for market size and opportunities through 2016. The report examines the impacts of global economic and political factors on regional data center growth, along with newly adopted developments in power and cooling infrastructure, servers, storage, and data center infrastructure management software tools across the industry. The research study profiles key industry players and their strategies for expansion and technology adoption. An Executive Summary of the report is available for free download on the Pike Research website.
About Pike Research
Pike Research, which joined Navigant's global Energy Practice on July 1, 2012, provides in-depth analysis of global clean technology markets. The team's research methodology combines supply-side industry analysis, end-user primary research and demand assessment, and deep examination of technology trends to provide a comprehensive view of the Smart Energy, Smart Grid, Smart Transportation, Smart Industry, and Smart Buildings sectors. Additional information about Pike Research can be found at www.navigant.com/pikeresearch.
About Navigant
Navigant (NYSE: NCI) is a specialized, global expert services firm dedicated to assisting clients in creating and protecting value in the face of critical business risks and opportunities. Through senior level engagement with clients, Navigant professionals combine technical expertise in Disputes and Investigations, Economics, Financial Advisory and Management Consulting, with business pragmatism in the highly regulated Construction, Energy, Financial Services and Healthcare industries to support clients in addressing their most critical business needs. More information about Navigant can be found at www.navigant.com.
Featured Product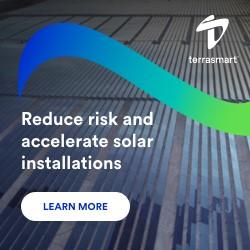 We push the limits in renewable energy, focusing on innovation to drive progress. Pioneering new solutions and ground-breaking technology, and smarter ways of working to make progress for our clients and the industry.