Board Reflects Unified Voice of Industry from Manufacturers to Installers
Flagstaff, AZ, September 17, 2012 - The Distributed Wind Energy Association

(DWEA) is pleased to announce the election of three board members and the
hiring of a program manager to the organization. Elected annually and
seated in September, the goal of the DWEA Board is to serve as a unified
voice for the distributed wind industry, from manufacturers to installers,
by providing leadership and guidance to all members on federal, state and
local policy, and to grow the membership base through development of
programs and business opportunities.
Specifically, DWEA has elected the following individuals to join an already
active 2012/2013 Board:
. Treasurer: David Blittersdorf, president and CEO, AllEarth
Renewables
. Secretary: Heather Rhoads-Weaver, principal consultant and founder,
eFormative Options LLC
. Director: Dan Juhl, chairman and CEO, Juhl Wind Inc.
"This dynamic group of elected directors highlights our commitment to
securing diverse leadership that will further our mission to promote and
foster all aspects of the distributed wind energy industry. David, Heather
and Dan are pioneers in the industry bringing valuable experience to DWEA
and its members as we continue to grow," said DWEA Executive Director
Jennifer Jenkins. "We thank exiting board member Roy Butler of Four Winds
Renewable Energy, for his support and guidance of the organization over the
last two years."
Due to the rapid growth of the organizations, DWEA recently hired Annie
Sznajder, formerly an Educational Program Manager with the American Wind
Energy Association (AWEA). Sznajder will be handling coordination of DWEA's
six committees and leading program development to respond to the needs of
the organization's membership.
About the New Directors
David Blittersdorf, President and CEO, AllEarth Renewables Directly involved
in every aspect of AllEarth Renewables' day-to-day operations, David brings
to the company a lifetime of passion for, and a career's-worth of experience
in, bringing practical, economically sound on-site renewable energy
solutions to homeowners and businesses. In 1982 when the wind industry was
in its infancy, David founded NRG Systems, his first entrepreneurial venture
that grew into an internationally recognized leader in wind measurement
technology. Twenty-two years later, David stepped down as CEO of NRG Systems
to kick-off his second entrepreneurial venture, AllEarth Renewables, a
start-up company dedicated to the development, manufacture and deployment of
residential-scale, grid-connected renewable energy systems
Dan Juhl, Chairman and CEO, Juhl Wind Inc.
Dan has pioneered conservation and renewable energy technologies,
particularly wind power, in the Midwest for more than 30 years. During his
tenure in the wind industry, Dan's activities have covered every aspect of
the technology including R&D, design, manufacturing, development,
installation, and O&M. He also has been instrumental in helping to form
public policy by working with legislators and regulators on the workings and
benefits of utilizing renewables in the energy mix, and is considered to be
one of the nation's leading experts on wind technology and community-owned
renewable distributive generation. Dan has developed 1,500 MW of wind
generation in his 30 years of experience in the field. He has been a
consultant to Edison Capital, Johnson Controls, John Deere Capital, Nordex
Turbines, Suzlon Turbine Manufacturing, Nebraska Power and Excel Energy. He
has appeared before numerous state and federal governmental bodies
advocating wind power and community-based energy development on behalf of
landowners, farmers, and ranchers. Dan also wrote the popular wind energy
reference guidebook, "Harvesting Wind Energy as a Cash Crop."
Heather Rhoads-Weaver, Principal Consultant and Founder, eFormative Options
LLC Heather is the owner and founder of eFormative Options LLC, an
independently owned and operated entity that serves renewable and
sustainable ventures in the U.S. and Canada. Among her current consulting
responsibilities, Heather is responsible for fund development and
stakeholder involvement for the Small Wind Certification Corporation. She
was awarded the 2006 "Small Wind Advocate of the Year" by the U.S.
Department of Energy's National Renewable Energy Laboratory. She served as
American Wind Energy Association's Small Wind advocate for five years and
was the founding executive director and director of Community Partnerships
for Northwest Sustainable Energy for Economic Development (SEED). She
previously worked as a policy associate for the NW Energy Coalition, program
manager for Global Energy Concepts, senior outreach coordinator for the
National Wind Coordinating Committee, and lobbyist for Iowa Citizen Action
Network.
Annie Sznajder, Program Manager, DWEA
Annie Sznajder comes to DWEA with not only nine years of experience in the
wind industry but also a background in associations. Most recently in her
role as Educational Program Manager with the American Wind Energy
Association (AWEA), her responsibilities included program development for
seminars and conferences, including the Small & Community Wind Conference &
Exhibition. Annie also served as the staff liaison for the AWEA Education
Working Group, which included leading collaborations between academic
programs and the wind industry. Prior to joining AWEA in 2008, Annie worked
for both NEG Micon and Suzlon Wind Energy Corporation in a communications
and marketing capacity. Over the years, Annie has also been active in Women
of Wind Energy in various roles, including the Mentoring Committee, local
chapters in Chicago and Washington D.C. and most recently as a consultant.
She graduated from Purdue University with a Bachelor's of Arts in
Communications and a concentration in Public Relations.
More information can be found on DWEA here.
About the Distributed Wind Energy Association The Distributed Wind Energy
Association is a collaborative group comprised of manufacturers,
distributors, project developers, dealers, installers, and advocates, whose
primary mission is to promote and foster all aspects of the American
distributed wind energy industry. Distributed wind, commonly referred to as
small and community wind, is the use of typically smaller wind turbines at
homes, farms, businesses, and public facilities to off-set all or a portion
of on-site energy consumption. DWEA seeks to attract members and associates
from all sectors with relevant interests pertaining to the distributed wind
industry. For more information on DWEA, please go to
www.distributedwind.org. Follow us on Twitter @DWEA, find us, like us and
connect with us on Facebook and LinkedIn by searching Distributed Wind
Energy Association.
Featured Product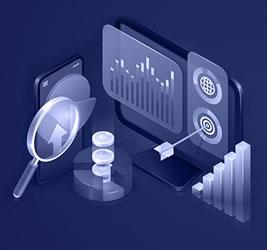 At Precedence Research we combine industry-leading insights with ground-breaking research techniques to help our clients successfully address their unique business challenges and achieve mission-critical goals. Our suite of services is designed to give tailwinds to businesses.