Bernreuter Research issues new report on companies, supply and demand
Frankfurt/Main (Germany), September 25, 2012 – After a shakeout of nearly 40 manufacturers, the polysilicon industry will slowly recover from oversupply by 2014. 2015 could already see the harbingers of a new polysilicon shortage. This is one of the conclusions of the new market research report The 2012 Who's Who of Solar Silicon Production, which Bernreuter Research today presented during the 27th European Photovoltaic Solar Energy Conference in Frankfurt/Main, Germany. Polysilicon, the feedstock for the semiconductor and photovoltaic (PV) industries, glutted the market in 2011 when the annual production volume of 255,000 metric tons (MT) exceeded demand by 25,000 MT.

The scenario of future demand which Bernreuter Research has developed is more aggressive than forecasts of other analysts. "Several indicators we investigated point to new PV system installations of up to 37.5 gigawatts in 2012," says Johannes Bernreuter, head of Bernreuter Research and author of the new report. The market researcher examined 72 analyst forecasts made about global PV installations from 2008 through 2011. He found that the forecast average remained more than 30% below the actual results. As in the widely praised Basic Edition of The Who's Who of Solar Silicon Production (2010), Bernreuter Research has thoroughly assessed the progress of ten polysilicon production methods including the standard Siemens process. While most of the new approaches will not make it into commercial production, monosilane-based technologies show promise as serious rivals to the established Siemens process. Another alternative, upgraded metallurgical-grade (UMG) silicon, still has to prove its value proposition: "The sweet spot of sufficient silicon quality at low cost is very small," says Johannes Bernreuter.
With 91 concise company updates, production data on 82 manufacturers and an innovative approach to forecasting demand, The 2012 Who's Who of Solar Silicon Production provides comprehensive and detailed information on the current state and future prospects of the polysilicon industry. The 100-page report is supplemented by a web site directory of manufacturers, aspirants, equipment suppliers and engineering companies. Delivery of the new report will start on October 1. Bernreuter Research also makes an attractive combo offer of the 2012 and Basic editions. For more information and an order form, please go to:
www.bernreuter.com/en/shop/solar-silicon-reports.html
About Bernreuter Research
Bernreuter Research was founded in 2008 by Johannes Bernreuter, one of the most reputable PV journalists in Germany, to publish polysilicon market reports. As early as 2001, he wrote his first analysis of the upcoming polysilicon bottleneck and new production processes. In 2010 Bernreuter Research issued The Who's Who of Solar Silicon Production, which industry experts have praised as the most comprehensive and accurate polysilicon report on the market.
Press Contact:
Press Agency Krampitz · Public Relations for Renewable Energies
Dillenburger Str. 85 · 51105 Cologne, Germany
Your Contact Partner:
Matthias Flierl
Telephone: +49/221/91 24 99 49
Email: mf@pr-krampitz.de
Featured Product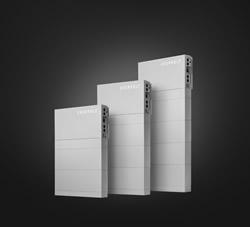 Offer homeowners best-in-class solar and energy storage in one money-saving bundle. Panasonic's new EverVoltâ"¢ Series modules come in 350W, 360W, 370W & 380W models and work seamlessly with their EverVolt battery storage - all warrantied by one of America's most trusted brands.