Since the introduction of the solar Feed-in-Tariff in July 2012, Japan has emerged as perhaps the most exciting international market. Having already established a solid rooftop sector, a flood of commercial scale projects are underway, attracting a great deal of domestic and international interest.
Positioned 6 months after the introduction of the Feed-in-Tariff, the Solar Japan conference and exhibition will provide a platform for reflecting on the first stage of Japan's solar revolution, bringing together the companies driving forward early growth.

With a strategically focused program, discuss the key questions of where this industry is moving with your peers. Questions such as:
• What steps are critical for timely and cost-effective project execution?
• Will the industry need to bring down project costs after the first financial year of the Feed-in-Tariff?
• How can successful private-public and joint ventures be established to foster
long-term project opportunities?
• Overcoming key project milestones: procedures for land acquisition, financing and grid connection
• How will local/foreign partnerships add value in the domestic market, and offer expanded opportunities internationally?
The call for papers is now open and can be downloaded now. Please see www.greenpowerconferences.com/solarjapan for more information
Featured Product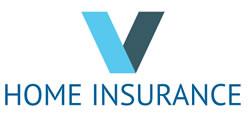 vHomeInsurance.com analyzes home insurance, climate and other environmental factors that impact insurance.