The solar PV industry in the United States is expected to install 2.86GW of photovoltaic systems by the end of 2012. As the project pipeline continues to grow, and as more plants come online, experts predict that operations and maintenance will play an increasing role in reducing the Levelized Cost of Energy for utility scale systems.
London, UK September 28, 2012

Successfully operating PV plants and maximizing each facility's energy yield over their 20 year+ lifespan is vital if developers are going to deliver on projected output as part of their Power Purchase Agreement. In today's climate plant owners are focused on maximizing the return on investment, including assets such as facilities and O&M staff.
Once commissioned large scale plants require a stringent regime of continued monitoring, scheduled inspection and preventive maintenance. Consequently, developing an effective O&M strategy must incorporate a number of different elements, all aimed at reducing costs, while improving availability and increasing productivity.
In a recent interview with PV Insider Jennifer Granata, the PV reliability lead at Sandia National Laboratories, emphasized the importance of optimizing long term operations and maintenance, stating that "effective O&M strategies maintain a plant's uptime, improve the use of inventory, and optimize labor", all of which "certainly impacts the owner's bottom line".
Granata went on to highlight that "finding problems in the field before they become major issues, such as replacing inverter fans before the inverter derates or completely shuts down, can improve overall plant performance by reducing the downtime and maintaining more predictable plant performance".
Operations and maintenance cost concerns are now a top priority for asset owners in the United States, and based on the positive experiences gained in O&M, as more and more systems come online, experts believe that streamlining O&M will prove vital to reducing costs, and ultimately reaching grid parity.
This is why experts will meet in San Jose on 16 October at the 2nd Operations and Maintenance Training Workshop, to share their wealth of experience with operational plant data on a variety of issues. It was confirmed by PV Insider that participants from NRG Energy, SunPower, Black & Veatch, Sandia National Laboratories and Draker are set to discuss the very latest in pre-construction and plant design considerations for O&M, corrective and reactive maintenance techniques, energy and capacity forecasting, and effective plant monitoring to help the industry move forward in reducing on-going costs in the US.
For more details about the workshop go to the website:
http://www.pv-insider.com/optimizationusa/workshop.php
Featured Product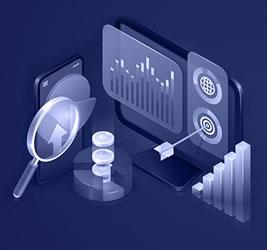 At Precedence Research we combine industry-leading insights with ground-breaking research techniques to help our clients successfully address their unique business challenges and achieve mission-critical goals. Our suite of services is designed to give tailwinds to businesses.