Honors include highest fuel economy, lowest noise levels of any passenger bus ever tested
GREENVILLE, S.C., October 1, 2012 – Proterra, the leading provider of zero-emission commercial transit solutions, is proud to announce that its EcoRide™ BE35 battery-electric bus has become the first electric bus ever to pass the Federal Transit Administration's Altoona bus testing. Conducted through the Larson Institute at Pennsylvania State University, Altoona testing ensures reliability and in-service performance of transit buses by providing an unbiased and accurate comparison of bus models through the use of an established set of test procedures. Testing, which simulates the use and strain a bus will undergo during its 12 year durable life, is required on all new model buses before they can be purchased with federal funds.

In addition to being the first electric bus, the EcoRide BE35 is also the first zero-emissions bus to pass Altoona and was proven to have both the highest fuel economy (22 mpg average) and lowest noise (57 dBA or 10 times lower) of any bus ever tested.
Testing revealed no Class One failures (those endangering physical safety of passengers) and a limited number of more minor failures, such as broken pins and mountings, all of which have been addressed and resolved through Fall 2012 production.
"Of course this is fantastic news for Proterra, but, more importantly, the fact that a battery-electric bus has passed Altoona is perhaps one of the biggest advancements in the history of the transportation industry." said Proterra CEO David Bennett. "Transit agencies across the country now have a viable, proven and tested option for markedly improving the sustainability of their fleets while reducing their total cost of ownership, opening a new world of possibility for them. These test results, combined with Proterra's efforts to advance technology to reduce the cost of the bus make the EcoRide BE35 the best transit bus option on the market, and we expect that burgeoning interest will snowball rapidly."
Proterra is the only U.S.-based manufacturer of clean technology, 100 percent battery-electric transit buses. The company's EcoRide™ BE35 battery-electric buses recharge in less than 10 minutes, ready to serve the community with clean electric powered bus service as a direct replacement for existing diesel and CNG buses. The 35-foot long buses are made of lightweight composite materials and are powered with state-of-the-art battery technology. As a result, the buses have zero emissions, run virtually silent and are 600 percent more fuel efficient than diesel buses. The company's buses have been or soon will be in operation in the following cities: Austin, Texas; Burbank, Calif.; Columbia, S.C.; Fort Lewis, Wash.; Pomona, Calif.; San Antonio, Texas; Tallahassee, Fla.; Seneca, S.C.; Stockton, Calif. and Reno, Nev.
"Most transit agencies recognize the need to seek more fuel-efficient and environmentally friendly vehicle options, but many have held off on moving forward with the newest electric bus options until the technology has been adequately tested," said Donna DeMartino, General Manager/CEO, San Joaquin Regional Transit District (RTD). "RTD is proud to be an early adopter of Proterra's battery-electric technology, which will allow us to be more sustainability-driven while reducing our total cost of ownership over time. We believe that the results of this stringent Altoona testing will open a new world of possibilities for other interested transit agencies and give them the assurance they need to purchase Proterra buses."
Committed to helping the United States achieve energy independence, Proterra is proud to be headquartered and have bus manufacturing located in Greenville, S.C. Proterra also leads the industry with more than 80 percent of the content and components for its EcoRide buses sourced in the United States – from 33 of the 50 states.
About Altoona Testing
The Bus Testing Program of the Federal Transit Administration was established in response to the requirements of the Surface Transportation and Uniform Relocation Assistance Act (STURAA) of 1987. Under the program, testing is required on all new model buses before they can be purchased with federal funds. The testing mandated by STURAA and the vehicle categories included were expanded by the Intermodal Surface Transportation Efficiency Act (ISTEA) in 1991. Testing is performed by the Vehicle Systems and Safety Program staff at the Altoona Bus Research and Testing Center in Altoona, Pennsylvania. The Center currently handles up to eight buses at one time. During the course of testing, most maintenance and repairs are performed by the Center's staff. As of June 30, 2010, testing has been completed on 358 buses. Over the course of testing thus far, Center staff identified more than 8,363 malfunctions, resulting in many design changes.
About Proterra
With manufacturing in Greenville, S.C., Proterra is a leading designer and manufacturer of heavy-duty electric drive systems, energy storage systems, vehicle control systems, transit buses and fast-charging stations. Proterra's systems are scalable to commercial buses of all sizes. Its ground-up designs have led to the EcoRide, the world's first full-size, 10-minute charge transit bus. While a young company, Proterra combines the best of start-up mentality and aggressiveness, combined with a highly talented and tenured team and the stability of a solid core of financial support from influential investors, such as Kleiner Perkins Caufield & Byers, a leading Silicon Valley-based venture capital private equity firm; General Motors Ventures; Mitsui & Co. Global Investment, Inc., one of the largest investment firms in Japan; Vision Ridge Partners LLC, a Boston-based business that invests in transformative growth companies focused on sustainability; and 88 Green Ventures, an investment and asset management firm that assists emerging green companies. For more information on Proterra and its technology, please visit: www.proterra.com.
Featured Product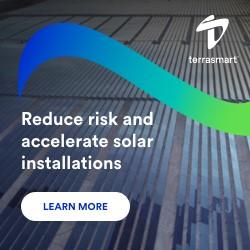 We push the limits in renewable energy, focusing on innovation to drive progress. Pioneering new solutions and ground-breaking technology, and smarter ways of working to make progress for our clients and the industry.