The REHAU Smart Controls system helped mechanical contracting business owner David Bednarski integrate operation of several mechanical systems in his 5,500 square foot Colorado home, originally built in 1977 and recently retrofitted with several renewable energy technologies.
LEESBURG, Va., October 10, 2012 – As the owner of both a home and mechanical contracting business, David Bednarski recognizes significant value in a customizable controls package that can effectively integrate operation of several mechanical systems from a single source. Bednarski's own 5,500 square foot (510 square meter) home, originally built in 1977 with a forced air system, has been retrofitted over the past five years with a sophisticated mechanical system that includes a number of interdependent renewable energy sources and HVAC components.

"The home's new system is designed as a model for what can be achieved by integrating an array of mechanical technologies – including the latest and greatest in sustainable energy and energy efficient systems – in such a way as to minimize the use of fossil fuels, while also achieving a consistently comfortable indoor environment," Bednarski said. "To achieve the maximum efficiency of a system like this, however, it's of utmost importance that you have a controls system with the flexibility and capacity to 'help' these systems work together in an optimized way."
According to Bednarski, the REHAU Smart Controls system, which was recently retrofitted into his home's existing mechanical system, provides unique and customizable features that allow for all systems to work in a seamless manner.
"In its entirety, the mechanical system includes solar thermal, geothermal, photovoltaic and boiler back-up energy sources, as well as a radiant heating and cooling system, humidity controls, direct hot water production and recirculation, fan coils and buffer tanks," said Bednarski. "That's a lot for one house, let alone one controls system. Many controls just don't have the breadth and technical sophistication to understand how all the individual components should be operating at any given time, and because of this there's often a lot of conflict and redundancy among them. The REHAU Smart Controls system is the first I've ever seen that provides true system integration and optimization, and all from a single source."
Bednarski was able to program the customizable features of the REHAU Smart Controls system to automatically engage his home's most ideal energy source/sources during particular operating conditions, maximizing the total efficiency of each element's function within the mechanical system.
"In addition to its technical breadth, the REHAU Smart Controls system is so incredibly flexible," he said. "I can design a system that's half the size of the one in my house, or four times bigger, or with all different types of HVAC components, and REHAU Smart Controls can accommodate it all."
For additional information contact: REHAU, 1501 Edwards Ferry Rd., N.E., Leesburg, Va., 20176. Phone: 1.800.247.9445. Fax: 1.800.627.3428. E-mail: rehau.mailbox@rehau.com. Web site: www.na.rehau.com/construction.
REHAU delivers "Unlimited Polymer Solutions," and is the premium worldwide brand for polymer-based innovations and systems in construction, automotive and industry. The company generates continuous growth through its expertise and innovative capabilities in materials development, systems design and surface technology. Approximately 15,000 employees at more than 170 locations around the world ensure success of the independent, privately held company.
-# # #-
Featured Product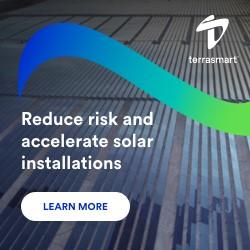 We push the limits in renewable energy, focusing on innovation to drive progress. Pioneering new solutions and ground-breaking technology, and smarter ways of working to make progress for our clients and the industry.