Ideal for green applications requiring high isolation characteristics and small profile
Standex-Meder Electronics, a manufacturer of standard and custom electro-magnetic components, including magnetics products and reed switch-based solutions, announces its KT Series of high isolation reed relays. The KT Series is ideal for use in green applications, such as photovoltaic technology or hybrid vehicles. It is particularly helpful in measuring isolation resistance across several components in a solar energy system prior to grid connection, preventing injury or further current leakages.

The KT Series offers isolation resistance greater than or equal to 1013Ω, and an isolation voltage between the coil and contact of over 7kVDC. Measuring only L30 x W8.6 x H10.6mm, the series provides these high isolation characteristics in a very small package. It is available in three coil voltages of 5V, 12V, and 24V, and all three versions are available in either surface or through-hole mounting. They are packaged in a hermetically sealed thermoset molded encapsulation, with switching voltages of 1000V and coil resistances of 150 Ohms.
Like all of Standex-Meder's high isolation reed relays, the KT series has dynamically tested contacts and can perform millions of reliable operations. It is RoHS compliant and will be available for mass production in January, 2013.
About Standex-Meder Electronics
Standex-Meder Electronics is a worldwide market leader in the design, development and manufacture of standard and custom electro-magnetic components, including magnetics products and reed switch-based solutions.
Our magnetic offerings include planar, Rogowski, current, and low- and high-frequency transformers and inductors. Our reed switch-based solutions include Meder, Standex and OKI brand reed switches, as well as a complete portfolio of reed relays, and a comprehensive array of fluid level, proximity, motion, water flow, HVAC condensate, hydraulic pressure differential, capacitive, conductive and inductive sensors.
We offer engineered product solutions for a broad spectrum of product applications in the automotive, medical, test and measurement, military and aerospace, as well as appliance and general industrial markets.
Standex-Meder Electronics has a commitment to absolute customer satisfaction and customer-driven innovation, with a global organization that offers sales support, engineering capabilities, and technical resources worldwide.
Headquartered in Cincinnati, Ohio, USA, Standex-Meder Electronics has nine manufacturing facilities in seven countries, located in the United States, Germany, China, Hong Kong, Mexico, the United Kingdom, and Canada.
For more information on Standex-Meder Electronics, please visit us on the web at www.standexmeder.com.
Featured Product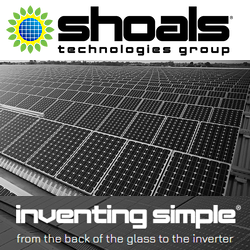 Inventing Simple® isn't just a slogan to us, it's a way of life. Using simple plug-and-play ideology, we revolutionized solar installations in 2003 with our Interconnect System™. Our harnessing system is now the gold standard EPC's use around the world. By using simple ideas, we are making solar energy a more affordable and clean power source for future generations.