The maturing market and struggling national finances are expected to cause global solar backsheet revenues to fall in 2012.
LONDON, UK (GlobalData), 11 October 2012 - Europe currently leads the solar PV market, but the ongoing impact of the ongoing Euro zone crisis is expected to lead to a drastic decline, states a new report by energy experts GlobalData.

The new report* names Europe the largest solar PV backsheet market in the world, with the region accounting for 72.1% of global backsheet installed capacity. However, the maturing market and struggling national finances are expected to cause global solar backsheet revenues to fall in 2012.
Germany represents the largest market for PV backsheets in the world, registering revenues of around $537.7m in 2011. The German company KREMPEL is currently the global leader in backsheet manufacturing, producing between 63 and 69 million square meters of backsheets in 2011. Historical market growth can be attributed to an increase in sales resulting from multi MW PV installations in the country. However, reduced government support and a low investment scenario resulting from the Euro zone crisis will damage the German PV backsheet market, which is already maturing and perhaps reaching domestic saturation. Manufacturers are therefore looking to expand the export market for PV backsheets, and exponential growth in the Asia-Pacific region has created a sizable potential market. The market in Germany is expected to generate estimated revenues of $65.1m in 2020.
Italy is the second largest PV market in the world, and has an export-oriented market for solar backsheets. The Feed-in Tariff (FIT) program supports the development of solar PV, and continued revisions to the Conto Energia FIT scheme have so far molded to the development of the solar PV market itself. However, financial instability is predicted to lead solar PV investments into a sharp decline, making project financing a major challenge for solar PV firms. A market recovery from 2013 onwards will be aided by the expiry of registration duties introduced by the government in 2011, and backsheet price reductions will keep market revenues constant.
European PV backsheet installed capacity increased from 949 megawatts (MW) in 2006 to 15,491 MW in 2011 at a Compound Annual Growth Rate (CAGR) of 75%, but is expected to amount to 12,888 MW by 2020 at a negative CAGR of 2%. From 2012 onward, the market is set to recover with the support of relevant government policies and incentives, with countries such as the Czech Republic, Portugal, Greece and Bulgaria increasing their presence in the PV market, but the economic crash in Europe will take its toll nonetheless.
*Europe Solar Photovoltaic (PV) Backsheet - Market Size, Average Price, Competitive Landscape and Key Country Analysis to 2020
-ABOUT GLOBALDATA-
GlobalData is a leading global business intelligence provider offering advanced analytics to help clients make better, more informed decisions every day. Our research and analysis is based on the expert knowledge of over 700 qualified business analysts and 25,000 interviews conducted with industry insiders every year, enabling us to offer the most relevant, reliable and actionable strategic business intelligence available for a wide range of industries.
Featured Product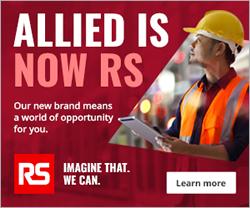 Based off the design pioneered by Anderson in 1953, the two pole SB® connectors set the standard for DC power distribution and battery connections. SB connectors feature a rugged one-piece plastic housing using stainless steel springs to retain the contacts and create the "contact force" that provides extremely low resistance enabling greater electrical efficiency. The SB connectors are also genderless (flip one 180 degrees and they will mate to each other) reducing the customer's bill of materials and providing greater economies of scale when purchasing. The SB series of connectors range in size from SB50 to the SB350. Each family size offers color-coded, mechanically keyed housings designed to prevent both visually and physically cross-mating devices with different voltages. All the connectors are UL rated to 600 volts, so the keys and colors are just identifiers to prevent accidents. Contacts are traditionally Silver plated to minimize electrical resistance while offering supreme durability and reliability.