Maxwell Technologies' chief technical officer will outline how the ultracapacitor industry can realize its full potential in the automotive world at the Advanced Energy Solutions Conference, October 23-25, 2012 in San Diego, California.
SAN DIEGO, Calif. (October 23, 2012) – Maxwell Technologies, Inc. (Nasdaq: MXWL) announced today the company will give a presentation on adoption of ultracapacitor technology by the automotive industry at the Advanced Energy Solutions Conference (AES) being held October 23-25 in San Diego, California. Michael Everett, vice president of Advanced Power/Energy Development and chief technical officer for Maxwell Technologies, will present "the reasons why the automotive market has been slow to adopt ultracapacitors" on Wednesday, October 24, at 10 a.m. during Session 6 in the main conference room of the San Diego Hilton.

"The presentation takes a look, with a unique slant and somewhat lighthearted perspective, at what the ultracapacitor industry as a whole needs to do to penetrate the market effectively, encompassing the supply chain participants all the way through distributor organizations," said Everett. "If the ultracapacitor industry aims to realize full potential in the automotive world, the entire industry needs to participate in enabling and unlocking that potential."
Michael Everett joined Maxwell in August 2002, assuming responsibility for Technology Systems, including product assurance and multiple systems engineering groups. In December 2005, he was appointed Chief Technical Officer. Before joining Maxwell, Everett spent seven years overseeing product development for 3D Systems Inc., a California-based technology company that designs and manufactures three-dimensional imaging systems. Over a 16-year engineering career, Everett has been responsible for all levels of new product development, primarily focused on systems engineering.
About Maxwell
Maxwell Technologies is a leading developer and manufacturer of innovative, cost-effective energy storage and power delivery solutions. Our ultracapacitor products provide safe and reliable power solutions for applications in consumer and industrial electronics, transportation and information technology. Our high-voltage grading and coupling capacitors help to ensure the safety and reliability of electric utility infrastructure and other applications involving transport, distribution and measurement of high-voltage electrical energy. Our radiation-mitigated microelectronic products include power modules, memory modules and single board computers that incorporate powerful commercial silicon for superior performance and high reliability in aerospace applications. For more information, please visit our website: www.maxwell.com.
###
Contact:
Michael Williams
Motor Public Relations
(949) 218-2500 ext. 336
mwilliams@motorcreative.com
Featured Product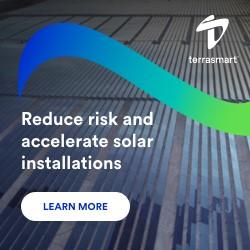 We push the limits in renewable energy, focusing on innovation to drive progress. Pioneering new solutions and ground-breaking technology, and smarter ways of working to make progress for our clients and the industry.