- Leading Clean Energy Event to Draw Thousands of Attendees and Industry Experts, Limited Registration Opportunities Remain -
NEW YORK, N.Y. (October 25, 2012) – The Advanced Energy Center (AERTC.org) at Stony Brook University, a partnership of academic institutions, energy providers and industrial corporations dedicated to innovative energy research, education and technology deployment, today announced that it anticipates record attendance at the upcoming Advanced Energy 2012conference, the organization's annual event dedicated to the advancement of green technology and clean energy. Due to the high attendance, there may no longer be tickets available at the door, and individuals who wish to attend are encouraged to register as soon as possible.

Now in its sixth year, the Advanced Energy conference has emerged as the largest advanced energy event in New York State. The conference has been recast in a new, expanded format for 2012, which has already attracted thousands of registrants with a stake in the future of the nation's energy policy. Advanced Energy 2012 will provide attendees with an unprecedented opportunity to learn from today's foremost leaders representing industry, academia and government who are committed to the advancement of clean energy development.
"Our country continues to face enormous challenges regarding the development, storage and transmission of energy. The main goal of Advanced Energy 2012 is to connect attendees with the global leaders who can best address these challenges and offer the most promising solutions," said Robert Catell, chairman of the board of AERTC. "We already have a record-breaking number of attendees, which is testament to the conference's value in facilitating the exchange of knowledge about the new ideas and technologies that will positively impact the future of clean energy."
The conference will include keynote addresses from a number of distinguished speakers, including New York City Mayor Michael Bloomberg, a longtime proponent of energy efficiency and sustainability. The conference's roster of high-level speakers also includes directors of some of the nation's leading universities and laboratories, officials from the U.S. Department of Energy and Department of Homeland Security and executives from several of the largest energy companies in the country.
Advanced Energy 2012 will also include an extensive program agenda of sessions designed to address the biggest energy challenges currently facing the country and offer solutions that promise to change the world. The program comprises 15 tracks focused on different aspects of clean energy, such as Energy Storage, Advanced Transportation and Clean Energy Workforce Training, and more than 90 individual sessions led by today's technology innovators, policy makers, energy providers and business leaders.
Advanced Energy 2012 will be held at the Jacob Javits Center in New York City from Tuesday, October 30 – Wednesday, October 31, 2012. In addition to the keynote addresses and program sessions, the conference will also include a plated luncheon, a networking cocktail reception, an open-access exhibit hall and a poster session. Registration details can be found at: http://events.bartizan.com/profile/form/index.cfm?PKformID=0x533abcd
About The Advanced Energy Research and Technology Center (AERTC.org)
Headquartered at Stony Brook University, the Advanced Energy Research & Technology Center is a true partnership of academic institutions, research institutions, energy providers and industrial corporations. The AERTC works to develop advanced cutting-edge technologies to explore new ways for the production of clean energy, enhancing production from renewable sources, and finding efficient methods for distribution and storage of energy with minimal impact on local ecosystems. Its mission is innovative energy research, education and technology deployment with a focus on efficiency, conservation, renewable energy and nanotechnology applications for new and novel sources of energy and to strengthen partnerships among the business, government and academic sectors, to help move toward a sustainable energy future that strengthens the economy, the environment and policy at all levels of government.
Featured Product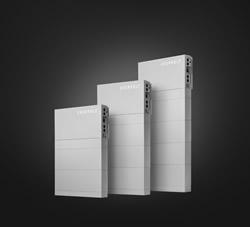 Renewable energy stored in an EVERVOLT home battery system is the perfect backup plan against an uncertain utility grid and weather events. Run key appliances longer and live life when the unexpected happens. EVERVOLT battery storage systems are covered by a complete 12-year warranty from Panasonic.