Annual National Solar Jobs Census finds more than 119,000 employed by solar industry
Washington, D.C. November 02, 2012

The Solar Foundation (TSF), an independent nonprofit solar education and research organization, today announced that its third annual National Solar Jobs Census found that the U.S. solar industry employs 119,016 Americans, a figure which represents the addition of 13,872 workers and a 13.2% employment growth rate over the previous year. Based on 2012 data collection, TSF also revised the 2011 total jobs number from 100,237 to 105,145.
"The solar industry has grown at significantly higher rates than most other industries in the past several years, making it one of the foremost creators of new jobs in the United States," said Andrea Luecke, TSF Executive Director. "Our census findings indicate that these new jobs are highly skilled in nature, including solar installation, sales, marketing and software development. These new solar industry jobs are sustainable, cannot be outsourced and play a critical role in our country's economic recovery."
The National Solar Jobs Census 2012 measured employment growth in the solar industry between September 2011 and September 2012. During the same period, employment in the overall economy grew at a rate of 2.3% (BLS), while the fossil fuel electric generation industry shed 3,857 jobs or 3.77% of its workforce (EMSI). Nearly one third of employers who responded to the survey cited the continued decline in component prices as the primary driver of employment growth. State legislation enacting Renewable Portfolio Standards or authorizing third-party system ownership and federal tax incentives were other leading drivers of growth.
"The National Solar Jobs Census 2012 provides a solid point of reference about solar industry employment that wasn't available three years ago," said Philip Jordan, Chief Business Officer at BW Research Partnership. "The Solar Foundation's research is allowing training providers, job seekers and the public to understand the solar job market with a high degree of confidence."
"The census findings simply validate the continued boom in business growth that we have experienced over the past year," said Danny Kennedy, co-founder and president of Sungevity, Inc., a leading residential solar service provider. "Our expansion to the six new states from 2011 to 2012 created over 100 new jobs at Sungevity and other companies that partner with us. Solar power is an American invention and it is exciting to see it become one of the fastest growing job engines in America."
The full report will be presented at the Clean Energy Workforce Education Conference on November 14th in Albany, NY. It will contain additional results, including a detailed breakdown of the overall employment figure by industry sector, providing growth rates for each. It will also include 2013 employment projections, information on hiring trends and, among other things, some state level data on company distribution.
The Solar Foundation and BW Research used an improved version of the Solar Energy Industries Association's National Solar Database to refine the methods used in the Census and reach more employers. As a result, the solar employment figure for 2011 was revised up from 100,237 to 105,145. As in previous years, the survey examined employment along the solar value chain, including installation, wholesale trade, manufacturing, utilities and all other fields and includes growth rates and job numbers for 31 separate occupations. The figures in the report were derived from data collected from more than 1,000 solar company survey respondents, yielding a low overall margin of error of +/-1.5%. The National Solar Jobs Census 2012 was conducted by The Solar Foundation and BW Research with technical assistance from Cornell University.
About The Solar Foundation:
The Solar Foundation is a 501(c)(3) nonprofit, non-lobbying organization founded in 1977 that strives to increase the widespread adoption of solar energy through educational outreach, policy research, and market transformation. Read more at http://www.TheSolarFoundation.org.
Featured Product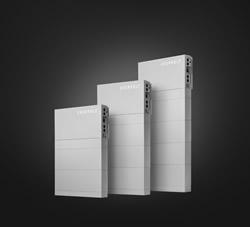 Renewable energy stored in an EVERVOLT home battery system is the perfect backup plan against an uncertain utility grid and weather events. Run key appliances longer and live life when the unexpected happens. EVERVOLT battery storage systems are covered by a complete 12-year warranty from Panasonic.