"The solar market is under constant pressure to reduce costs and increase efficiencies"
Portsmouth, NH. November 1, 2012 – Woehner USA has announced the availability of their AMBUS ® EasyLiner BusBar mounted 10X38 Fuse Holder (AEL10x38/PV) for photovoltaic applications.

The AEL10x38/PV is directly mounted onto a busbar and offers a UL4248-18 listing at 1000 volts DC for 10x38 fuses as large as 30 amps. The new product's enhanced design boosts system safety and provides significant material, space and labor savings to North American solar combiner box and inverter manufacturers who build to the UL1741 standard and require a mounting and current-combining provision for PV rated UL2579 fuses.
"The solar market is under constant pressure to reduce costs and increase efficiencies," said Kevin Saunders, Managing Director of Woehner USA. "The AEL10x38/PV can help because it facilitates combiner box manufacturers streamlining their product design and assembly, as well as improving their competitiveness with system installers."
The new fuse holder provides additional application choices over the traditional DIN rail mounted 10x38 fuse holders. It facilitates the improved system design, particularly from a wiring space perspective as well as touch safety. It is also unique in that it features a combined mounting function with the busbar connection and mounts tool free onto Woehner's 1-pole busbar structure with a simple snap. This removes the need for a screwdriver and its associated torque spec.
This unique design of the AEL10x38/PV eliminates the 35mm DIN rail used to mount traditional fuse holders. It is 10mm shorter than DIN mounted fuse holders. This provides system layouts with more space for field wiring technicians to access the incoming field wire terminals.
Touch safety is also enhanced by situating the copper busbar directly underneath the fuse holder. This reduces the risk of inadvertent contact with the busbar. Finally, it replaces the fabricated copper comb-style busbar and the associated labor required to secure each of the fuse holders to the comb-bus.
To allow increased airflow between the PV fuses, the new holder design has employed spacing shoulders on each pole. This establishes a 4mm gap between each fuse carrier. "This is important because the added airflow cools down the PV fuses, which tend to run hot at higher ampere ratings. This improves the lifespan of the fuses," adds Saunders.
To deal with the higher operating temperatures, the AEL10x38/PV uses an advanced grade plastic material in the device handle. In many instances, higher temperatures can undermine plastic components resulting in brown and brittle parts that affect product performance. From a manufacturing perspective it is important to use higher quality materials that will insure a long-lasting, reliable installation. This also goes a long way in supporting the decades-long warrantees offered by many PV installers.
The AEL10x38/PV fuse holder is suitable for use with both 1000Vdc rated UL2579 listed PV fuses or IEC60269-2 certified gPV fuses. It is available in two versions: The AEL10x38/PV-30 will fasten to 30x5 and 30x10 busbar cross sections and the AEL10x38/PV-20 will handle 20x5 and 20x10 busbars. Both versions will be available with or without open-fuse LED lamps.
The AEL10x38/PV-30 and the AEL10x38/PV-20 provide a safe, tool-free fuse insertion and extraction, for easy fuse installation and replacement.
About Woehner
Tradition and innovation you can rely on. Since 1929, Woehner has contributed to the safe and efficient distribution of electrical energy. Through eight subsidiaries, one joint venture and a comprehensive global network of distributors, Woehner is able to provide a range of reliable, innovative and safe products that guarantee the low voltage supply of electricity for use in a wide variety of industries. For further information: http://www.woehner.com/en/
Featured Product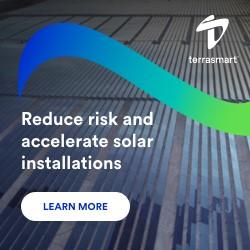 We push the limits in renewable energy, focusing on innovation to drive progress. Pioneering new solutions and ground-breaking technology, and smarter ways of working to make progress for our clients and the industry.