Meteodyn is proud to launch a new website dedicated to wind energy, wind safety, wind efficiency.
We've launched the website on the 15th of october. It provides a lot of information about how you can optimize the use of wind.

Meteodyn is an expert in wind engineering and climatology. we develops numerical software and provides consulting services as : wind or solar resource assessment, wind production forecast, small wind project feasibility, wind safety for all types of vehicles and tarnsport structures (ports, railways, roads), wind safety for buildings and efficiency in buildings thanks to natural ventilation, passive solar and all use of wind to "eco-build".
Featured Product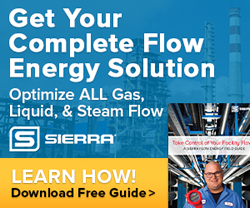 Download Flow Energy Guide - Written by Engineers For Engineers. Learn how to save on energy costs by optimizing your facility flows that impact costs like compressed air, natural gas, steam, and hot or chilled water.