Meteodyn is proud to launch a new website dedicated to wind energy, wind safety, wind efficiency.
We've launched the website on the 15th of october. It provides a lot of information about how you can optimize the use of wind.

Meteodyn is an expert in wind engineering and climatology. we develops numerical software and provides consulting services as : wind or solar resource assessment, wind production forecast, small wind project feasibility, wind safety for all types of vehicles and tarnsport structures (ports, railways, roads), wind safety for buildings and efficiency in buildings thanks to natural ventilation, passive solar and all use of wind to "eco-build".
Featured Product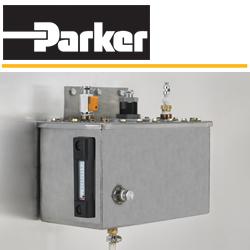 Parker grid tie inverters and power conversion systems are used in numerous applications, including renewable energy harvesting and energy storage. In addition to high efficiency and proven reliability, Parker offers some features unique to the industry, such as the two-phase evaporative cooling system used in the 890GT-B and 890GT-S series. The inherent efficiencies of this refrigerant-based technology enable up to twice the power density or up to 40% higher throughput compared to conventional air cooling. Modular inverter design enables replacement of critical power components in-field, with minimal downtime.