The Regina project is the first wind power application for Saft in North America.
JACKSONVILLE, FLA. (November 7, 2012) – Saft, the world's leading designer and manufacturer of high technology batteries for industry, has been selected by Cowessess First Nation (CFN) to design, produce and install a Battery Energy Storage System including two Intensium® Max 20E lithium-ion battery containers as part of the High Wind and Storage Project near the City of Regina, Saskatchewan.

The Regina project is the first wind power application for Saft in North America. The grid-connected ESS system will help optimize renewable wind power performance by increasing reliability and decreasing volatility by as much as 70 percent over the 15-year lifespan of the system. Each Li-ion ESS includes a state-of-the-art, 400kW Power Conditioning System for use in conjunction with an 800kW utility scale wind turbine.
"This project builds on Saft's earlier successes integrating energy storage batteries with wind generation and will demonstrate the benefits of lithium-ion energy storage in enhancing the value of wind energy," said Jim McDowall, Business Development Manager at Saft's Energy Storage Systems Business Unit in Jacksonville, Fla.
The system is designed to harness intermittent wind power and provide a more continuous and predictable output for both on-grid and off-grid applications. The High Wind and Storage Project will also reduce greenhouse gas emissions, reduce electrical production costs, provide more renewable power to the grid and potentially lower electrical rates since the battery can be charged during off-peak periods and dispatched during periods of peak usage.
"This is an extremely important project that will increase the amount of renewable generation we can deploy on the grid," said Cowessess Chief Grady Lerat. "It's critical to have Saft providing state-of-the-art technology to make the High Wind and Storage Project successful."
Saft has demonstrated that this base system can perform wind smoothing and achieve a maximum ramp rate of ten percent per minute of the rated power output of the 800kW wind turbine while also providing up to 400kWh of peak shaving capability. The flexibility and scalability of Saft's solution also allows the energy content to be increased in 124kWh increments up to 992kWh if additional peak shaving capability is desired.
The installation is scheduled to begin operation in early 2013.
CFN is running the project in collaboration with the Saskatchewan Research Council. The project has received funding from Natural Resources Canada's Clean Energy Fund, Aboriginal Affairs and Northern Development Canada's ecoEnergy Fund and the Saskatchewan Ministry of Environment's Go Green Fund.
For more information: http://www.environment.gov.sk.ca/Default.aspx?DN=4be53ef1-3696-4dbc-9b06-24a868c2d639
About Saft
Saft (Euronext: Saft) is a world leader in the design and manufacture of advanced technology batteries for industry. The Group is the world's leading manufacturer of nickel batteries and primary lithium batteries for the industrial infrastructure and processes, transportation, civil and military electronics markets. Saft is the world leader in space and defence batteries with its Li-ion technologies which are also being deployed in the energy storage, transportation and telecommunication markets. Saft's 4,000 employees present in 19 countries, its 16 manufacturing sites and extensive sales network all contribute to accelerating the Group's growth for the future.
For more information, visit Saft at www.saftbatteries.com.
Featured Product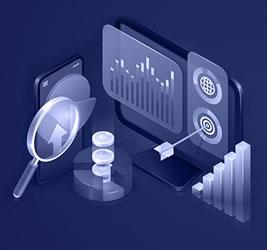 At Precedence Research we combine industry-leading insights with ground-breaking research techniques to help our clients successfully address their unique business challenges and achieve mission-critical goals. Our suite of services is designed to give tailwinds to businesses.