Revived interests in continued development of large-scale PV plants will bring together industry experts to discuss the most pressing and relevant topics for establishing, maintaining and generating new and existing projects.
PV Power Plants Conference

BERLIN--Solarpraxis AG, one of the leading organizers of conferences in the renewable energy sector, will host its fourth annual conference focusing exclusively on large-scale solar power plants on November 28 & 29 in Phoenix, Arizona. The conference will provide project developers and decision makers with essential technical and financial information on the following topics: smart grid, LCOE, utility-interactive control, BOS, quality assessment, bankability, plant operation, energy storage, data management, inverters, project restructuring and community solar. These essential issues will be covered by thought leaders from companies such as First Solar, SEPA, E.ON, PG&E, Gestamp, Chevron, UL and many others. Greg Stanton, the Mayor of Phoenix, will open the program which will also include a series of sessions called 'Learning Excursions,' and feature industry experts such as John Balfour, John Parsons (Clean Power Group) and Kent James of Martifer, all providing vital insight.
With the election behind us, it is time to acknowledge the rapid development of the North American PV market and the fact that the U.S. solar industry has grown over 13.2 percent over the last year (according to the Bureau of Labor Statistics). All of this demonstrates that the future of the PV market in the Americas is bright, and will remain at the forefront with continued strategic efforts and the knowledge of other solar markets.
In addition to the conference, on November 27th Solarpraxis will host a golfing tournament to increase networking in the relaxed environment of the putting green.
More information regarding the U.S. Solarpraxis PV Power Plants 2012 Conference can be found by visiting http://www.solarpraxis.de/en/conferences/4th-pv-power-plants-conference-usa-2012
About Solarpraxis AG: Solarpraxis AG is one of the leading knowledge service providers in the renewable energy sector. The Berlin-based company provides clients with expertise and professional services in the fields of engineering, conference organization and publishing. Its B2B magazines include pv magazine and photovoltaik.
Featured Product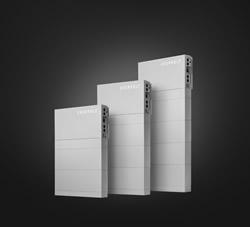 Panasonic's Total Home Energy System is built to deliver. The same battery technology we use to power the world's most advanced electric cars is now available to power your home. But it doesn't stop there. The all-in-one renewable energy system pairs Panasonic solar panels with Evervoltâ"¢ batteries to offer your customers a complete solar + storage solution, manufactured and warrantied by a company you know you can trust. In stock now.