Fronius, the inverter manufacturer from Austria, is known worldwide for leading the way in quality. The Solar Electronics division is celebrating its 20th anniversary in 2012 and looking back over many successful years with a sense of satisfaction.
The high level of quality provided by the After-Sales Service is part of this recipe for success, while ongoing development will ensure customers are satisfied and growth is stable in future too.

Fronius sets the bar high for itself. Technology, product, and service are all guaranteed thanks to the company's 'maximum quality' philosophy. "Fronius has its focus firmly on quality at all times, not just in relation to all our products, but also when it comes to service and support," explains Martin Hackl, Head of the Fronius Solar Electronics Division.
Comprehensive Service Ensures Satisfied Customers around the World
"High quality service around the world is the base on which customers' expectations will be kept satisfied. It also gives us the edge on competitors from Asia" says Martin Hackl. The Solar Electronics division of Fronius International GmbH has 14 subsidiaries1 worldwide, which, together with the service they provide locally, are key to the company's success. A high level of internationalization supports these activities.
The Best Technical Hotline on the Market
The free hotline in the language² of the respective country and the local field engineers play a vital role in achieving customer satisfaction, a statement backed up by a recent customer survey³, in which more than 57 percent of all respondents stated that Fronius provides the best technical hotline on the market. The survey participants particularly valued the friendly manner and expertise of Fronius' employees. The high availability of Fronius experts also came up, as did support with system configuration and monitoring, help selecting the right Fronius inverter, and assistance with set-up – areas in which Fronius ensures optimal photovoltaic system performance day-in day-out for its customers.
Short Processing Times and Ongoing Optimization
A paperless service process, which sees matters handled over the telephone in the minimum time possible without using any paper forms. For the customer, this means less bureaucracy and less hassle, with the time and costs reduced to a minimum.
Well-trained Service Partners
With the Fronius Service Program, Fronius provides a unique service to its installers. It provides technical training to PV installers so that they are qualified to independently service Fronius inverters. Installers are offered excellent training as part of the Fronius Service Program. The practical approach and high level of expertise of the trainers is very much appreciated by participants.
Fronius Service Provider training is the only way for installers to become qualified to replace PC boards in an open device. As a result, the PC board can be replaced directly on-site, which ultimately keeps the downtime of the system at a minimum. Another factor appreciated by the end customer is the constant liaison and support they receive from a local contact.
1 Australia, China, Germany, France, Great Britain, Italy, Canada, Mexico, Switzerland, Slovakia, Spain, Czech Republic, Turkey, USA.
² Chinese, German, English, French, Italian, Spanish, Slovakian, Czech, Turkish.
³ Customer satisfaction survey of German installers, carried out in 2011.
Featured Product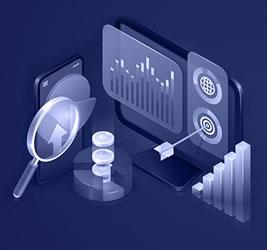 At Precedence Research we combine industry-leading insights with ground-breaking research techniques to help our clients successfully address their unique business challenges and achieve mission-critical goals. Our suite of services is designed to give tailwinds to businesses.