Gain full access to bioprocessing facility at Bio-based Chemicals Conference and Exhibition
London (United Kingdom), December 19th, 2012 – At a time when raising capital is more difficult than ever, the benefits for renewable chemicals companies to test product processes at a larger scale before parting with the capex for a commercial scale facility are obvious. Attendees at the upcoming Bio-based Chemicals Conference and Exhibition (www.worldbiofuelsmarkets.com/biochem - 13 & 14 March 2013, Rotterdam) will have the opportunity to discover first-hand the advantages of a multi-function bioprocessing facility as part of a guided tour and extended networking opportunity.

A new feature for the 5th annual conference, and taking place on 12 March before the conference begins, registered delegates will be given the opportunity to tour the Biotech Campus Delft (BTCD), located in Delft North on DSM premises as well as visit to the Bioprocess Pilot Facility (BPF) .
The BTCD offers the possibility for R&D and/or full production through its facilities in industrial biotechnology and life sciences. Located on the BTCD, the BPF is a unique multi-purpose facility to scale up and develop bioprocesses. Its modular setup (the tour through the BPF will show both the fermentation and downstream process modules) allows for specific selection of the tested method and offers users flexibility when they opt to test their bioprocesses at the facility prior to scaling up. This gives clients the benefit of detecting and studying issues that do not occur at laboratory scale.
Bioprocess Pilot Facility will also join the speaker faculty at the conference; hear from them and many others at the 5th annual Bio-based Chemicals Conference in Rotterdam which will unite leaders to accelerate commercialisation, innovation and market uptake. Leading industry professionals from big chemical companies (DSM, Bayer), end users (PepsiCo, Danone, Kimberly Clark), pioneering renewable chemical companies (Avantium, Bioamber, Elevance), feedstock producers, technology providers and financiers will speak and attend to debate the strategic trajectory of the bio-based economy, updates on recent collaborations, discussions on commercial scale product realisation and join the end user debate as part of the 2013 agenda.
Bio-based Chemicals (www.worldbiofuelsmarkets.com/biochem) will once again be co-located with the 8th annual World Biofuels Markets Congress & Exhibition (www.worldbiofuelsmarkets.com) - which will bring together over 1500 decision-making delegates, thought-leading speakers and world-class sponsors from every part of the biofuels value chain, in one place at one time, to network and debate the most current topics. Two industry-leading events for the price of one: Register for Bio-based Chemicals or World Biofuels Markets and attend either event on the days you register for. Visit www.worldbiofuelsmarkets.com for more information.
Bio-based Chemicals and World Biofuels Markets, organised by Green Power Conferences, will be held on March 12-14 in Rotterdam, The Netherlands. The Bio-based Chemicals Conference takes place on March 13 and 14 and the site visit on March 12.
For more information: www.worldbiofuelsmarkets.com/biochem
Register today
Call: +44 (0)20 7099 0600
Email: Samantha.coleman@greenpowerconferences.com
Or book online at www.worldbiofuelsmarkets.com/biochem
For more information on this press release please contact Melanie Botting on +44 (0)20 7099 0600 or melanie.botting@greenpowerconferences.com
Featured Product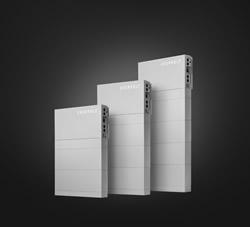 Offer homeowners best-in-class solar and energy storage in one money-saving bundle. Panasonic's new EverVolt™ Series modules come in 350W, 360W, 370W & 380W models and work seamlessly with their EverVolt battery storage - all warrantied by one of America's most trusted brands.