EPURON France is developing at a high pace
VINCENNES, France--With 60 MW online, 75 MW under construction and 300MW under development, the wind energy portfolio of EPURON France is developing at a high pace.

In September 2012, the Chaude Vallée wind farm with six Repower MM92 reached commercial operation. The project was realized on a turnkey basis by Repower SAS. An additional six wind turbines of the same type are being installed on the nearby Morvillers site. Take-over for this project is planned for the first quarter of 2013. Both projects have been developed by EPURON.
In addition, the two wind farms of Moulins des Champs and Hauts Moulins using Vestas V90 wind turbines with a total capacity of 24 MW entered into operations in December 2012. Both projects were developed by EPURON as part of a wider 34 MW wind farm portfolio.
Furthermore, the commissioning of the first Nordex wind farm of EPURON France is scheduled for spring 2013: the "Jallais" wind farm will be equipped with three N100-series turbines. The scope of work for Vestas and Nordex is the turnkey delivery of the wind farm to EPURON France.
Since the purchase of the Eolia Renovables' French portfolio in April 2012, EPURON France has added an Enercon operating portfolio of eleven wind turbines with a total capacity of 24 MW in Caen Garcelles and Saint Riquier. The scheduled extension of the wind farm Saint Riquier by an additional 13 turbines and the commissioning of the wind farm in Oyré with five turbines will increase the Enercon portfolio to approximately 60 MW by the end of 2013.
Gamesa sold the wind farm La Souterraine to EPURON France in November. The project will be equipped with 4 Gamesa G97 turbines with a total capacity of 8 MW and will be online by the end of 2013. This transaction confirmed the efficiency of the combination of the development, construction and operation competences existing in the Group.
Benoit Gilbert, Group-COO said: "Over the last 12 months, EPURON France has grown significantly through organic growth and acquisitions. Considering the wind farms currently under construction and our development project pipeline, we are well on track to reach our target of building an independent power producer of up to 250 MW by 2015."
Jean-Baptiste Godmet, Head of Development and Acquisitions, adds: "our development expertise is reinforced by our acquisitions' efforts. We hope to further intensify our partnerships with developers and local actors"
About Epuron
EPURON develops, finances, builds and operates wind farms across Germany and France. The company's strategic target is the creation of a significant portfolio across these two countries. Since the beginning of 2011 EPURON has been owned by a fund managed by Impax Asset Management Limited, a fund manager investing in power generation assets in the renewable energy sector.
Featured Product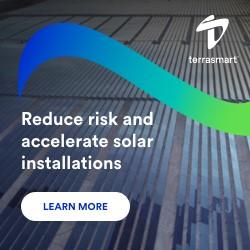 We push the limits in renewable energy, focusing on innovation to drive progress. Pioneering new solutions and ground-breaking technology, and smarter ways of working to make progress for our clients and the industry.