CSP Today South Africa 2013 is only three weeks away, taking place on 4-5th February at the Southern Sun Hotel in Pretoria.
As Phase I projects in South Africa's Renewable Energy Independent Power Producer Programme (REIPPP) start construction, the industry is now looking ahead to the third tender round in May 2013. Initially scheduled for 1 October 2012, the government announced in September last year that it would delay the submission deadline for Round 3 projects until May 2013, due to difficulties in brining Round 1 projects to financial close.

Initially many developers were unable to meet the Round 3 deadline, due to the thoroughness of South Africa's project evaluation process. However, it is believed that an extra seven months to finalize project bids will lead to an increase in the developers now able to bid in Round 3.
This increasing competition in Round 3 will make it essential for developers to utilise lessons learned from Rounds 1 and 2, specifically streamlining the project development process and lower bid-submission costs.
In order to share key lessons learned in South Africa's emerging CSP industry, leading stakeholders are due to meet in Pretoria on 4-5 February at CSP Today South Africa 2013, where the current progress on projects will form a critical part of the discussion.
Abengoa and ACWA Power, bid winners from Rounds 1 and 2 of the REIPPP, will provide the very latest updates on the status of their projects to understand how financial close was achieved and what steps will be taken to get South Africa's first CSP plants commissioned. Also Acciona, the EPC for ACWA Power's 50 MW Bokpoort plant, will delve down into their international experience to share how they have reduced costs and optimized performance of CSP plants in Spain and the United States.
Leading stakeholders in the South African market are also confirmed to attend including Eskom, AREVA, SolarReserve, Standard Bank, Industrial Development Corporation, Brightsource and Abeinsa EPC.
More details about this event are available at http://www.csptoday.com/southafrica/index.php or contact Jack Ahearne by email: jack@csptoday.com
Featured Product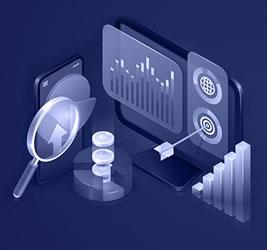 At Precedence Research we combine industry-leading insights with ground-breaking research techniques to help our clients successfully address their unique business challenges and achieve mission-critical goals. Our suite of services is designed to give tailwinds to businesses.