New figures from Bloomberg New Energy Finance show 7% growth in global smart grid investment in 2012. The company expects just over 10% compound annual growth for the next five years, nearly doubling the market to $25.2bn per annum by 2018
London and New York, 24 January 2013 – Utilities worldwide spent $13.9bn in 2012, up 7% on the previous year, on smart grid technologies such as advanced metering and fault management, according to figures released today by research company Bloomberg New Energy Finance.

Roughly half of the total – $7.1bn – was spent on smart metering and related infrastructure and services. The next biggest category was distribution automation, followed by integrated demonstration projects in areas such as demand response, home energy management and smart electric vehicle charging.
The largest regional market for smart grid technologies and services remains the US, where utilities spent $4.3bn in 2012, down from $5.1bn in 2011. However, China is closing the gap, last year raising its investment from $2.8bn to $3.2bn, largely on the back of major smart metering procurement by the national State Grid company. China is expected to overtake the US as the largest smart grid market in 2013, as stimulus-funded projects in the US conclude and Chinese investment continues to grow. Asia as a whole grew its investment to $5.6bn in 2012, with new digital energy initiatives getting underway in Japan, India, Korea and various Southeast Asian nations.
Smart grid spending in Europe was a relatively modest $1.4bn, up from $1.1bn in 2011, as progress on the European smart metering directive remains mixed at the member state level. However, investments are expected to pick up rapidly after 2014 as a number of countries such as the UK and France begin major deployments, and investments in smarter distribution networks also accelerate.
Latin America remains a nascent market for smart grid technology, though regulatory progress has been made in Brazil in the last year. Just $0.4bn was spent in the region in 2012, but this is expected to grow as national grid modernisation and metering programmes gain pace.
Bloomberg New Energy Finance expects global smart grid spending to reach $25.2bn by 2018, corresponding to a compound annual growth rate of 10.4%. This represents a slight downward adjustment on previous forecasts, due to delays in the roll-out of existing smart metering and smart grid programmes in a number of regions.
Albert Cheung, practice head for energy smart technologies at Bloomberg New Energy Finance, said: "Growth in the smart grid industry remains strong. Asia and Europe will be responsible for the greatest spending increases between 2013 and 2018. Utilities, policy-makers and regulators are increasingly aware of the economic, environmental and reliability benefits of smart grid technologies. These enable consumers to make better-informed choices about how they use energy. They also improve the reliability of the grid and allow it to integrate larger amounts of intermittent and distributed renewable power."
ABOUT BLOOMBERG NEW ENERGY FINANCE
Bloomberg New Energy Finance (BNEF) is the world's definitive source of research, forecasts, data and news in clean energy and related industries, including power, gas, carbon and water. BNEF has staff of more than 200, based in London, Washington D.C., New York, Beijing, Hong Kong, Tokyo, New Delhi, Cape Town, São Paulo, Singapore, and Sydney.
BNEF Insight Services provide economic analysis in the following industries and markets: wind, solar, bioenergy, geothermal, hydro & marine, gas, nuclear, carbon capture and storage, energy efficiency, digital energy, energy storage, advanced transportation, carbon markets, REC markets, power markets and water. BNEF's Industry Intelligence Service provides access to the world's most comprehensive database of assets, investments, companies and equipment in the same sectors. The BNEF News Service is the leading global news service focusing on finance, policy and economics for the same sectors. The group also undertakes applied research on behalf of clients and runs senior-level networking events, including the annual BNEF Summit, the premier event on the future of the energy industry.
New Energy Finance Limited was acquired by Bloomberg L.P. in December 2009, and its services and products are now owned and distributed by Bloomberg Finance L.P., except that Bloomberg L.P. and its subsidiaries distribute these products in Argentina, Bermuda, China, India, Japan, and Korea. For more information on Bloomberg New Energy Finance: http://about.bnef.com.
ABOUT BLOOMBERG
Bloomberg is the world's most trusted source of information for businesses and professionals. Bloomberg combines innovative technology with unmatched analytic, data, news, display and distribution capabilities, to deliver critical information via the BLOOMBERG PROFESSIONAL® service and Multimedia platforms. Bloomberg's media services cover the world with more than 2,300 news and Multimedia professionals at 146 bureaus in 72 countries. The BLOOMBERG TELEVISION® 24-hour network reaches more than 240 million homes. BLOOMBERG RADIO® services broadcast via Sirius XM Radio and 1worldspace™ satellite radio globally and on WBBR 1130AM in New York. BLOOMBERG MARKETS® magazine, Bloomberg Businessweek magazine and the BLOOMBERG.COM® Web site provide news and insight to business leaders and financial professionals. For more information, please visit http://www.bloomberg.com .
Featured Product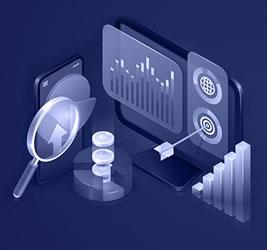 At Precedence Research we combine industry-leading insights with ground-breaking research techniques to help our clients successfully address their unique business challenges and achieve mission-critical goals. Our suite of services is designed to give tailwinds to businesses.