Overcoming the obstacles to successfully finance solar projects will be the focus of "Go for the Green in 2013" Solar Conference on Saturday, February 9th from 9:00 AM -3:30 PM at the Hilton Hotel Los Angeles/San Gabriel. Attendees will find the funding they need to get solar projects financed.
Solar industry leaders will gather for the "Go for the Green in 2013" Solar Conference to unveil the latest in solar technology and the various ways to obtain funding to finance residential projects and commercial projects of all sizes. The free event is being hosted by Fire Energy USA which began operations in 2009 with the passion for green energy and goal of bringing non-polluting renewable energy to homes and business throughout the U.S. http://www.fireenergyusa.com

"Driven by a combination of policy initiatives, California is poised to regain its dominant position in the U.S. Solar PV markets this year and eventually represent over 50% of the domestic market," according to NPD Solar Buzz an independent research company.
Overcoming the obstacles to successfully finance solar projects will be the focus of "Go for the Green in 2013" Solar Conference on Saturday, February 9th 2013 from 9:00 AM -3:30 PM at the Hilton Los Angeles/San Gabriel.
Solar contractors, integrators and installers should plan to attend for the launching of the new Residential AC PV Modules from Canadian Solar. Thomas Koerner, Canadian Solar's Vice President of Sales and General Manager will officially unveil their first generation residential AC panels that will be available in the spring of 2013. David Steel, the CEO of the U.S. Green Chamber of Commerce will oversee Canadian Solar and Fire Energy USA formalize an agreement to enter into a 20 MW solar panel supply for the North American Market in 2013. This agreement will enable Fire Energy USA to have a stable supply of panels at competitive prices. Agreements such as this one will be instrumental in achieving the projection of 3,900 permanent jobs that are to be created as a result of streamlined permitting and the demand for Solar in the Golden State according to a recent AECOM study.
"'Going for the Green in 2013' is about green energy and how to get the 'green' as in dollars to make the dream of a more sustainable planet become a reality," stated Fire Energy USA's President Jack Meng. Fire Energy USA is one of the fastest growing solar product wholesale distributors in the U.S with operations in Los Angeles, Sacramento and Honolulu.
Addressing the subject of residential financing will be Admirals Bank's Ryan Wells, Vice President Director of Renewable Energy Programs who has been working in program development areas since 2005. He is responsible for developing specialized partnerships to expand services and increase impact on local communities. Admirals Bank specializes in renewable energy financing solutions, strategic relationships and industry specific education campaigns. Ryan is backed by a team of 25 Business Development Officers and Loan Officers that provide a specialized lending relationships to a Network of 2,300 qualified installers throughout the United States.
Attendees will also hear from Chuck Gerni who is the principal of National Lease Financing Services, a San Diego based lessor that has been arranging equipment leasing and financing since 1990. Mr. Gerni has arranged over $50 million of small commercial solar leases (70kW to 2MW) in the past several years.
The final speaker of the day Steve Pickens, Finance Director of Canadian Solar will show how to apply for their low cost extended term programs and vendor finance programs. This type of funding can help contractors lower their construction bridge loan costs.
The free event will also include table top exhibits. Complimentary breakfast and lunch will be served for registered attendees.
The "Go for the Green Solar Conference 2013" will be held at the Hilton Los Angeles/San Gabriel located at 225 West Valley Boulevard San Gabriel, CA 91776
http://www3.hilton.com/en/hotels/california/hilton-los-angeles-san-gabriel-LAXSGHF/index.htmlfrom.
For details about the schedule and to register for the event call Sherrida DeFour at the Los Angeles office at 818-678-9699.
Featured Product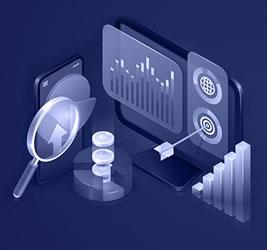 At Precedence Research we combine industry-leading insights with ground-breaking research techniques to help our clients successfully address their unique business challenges and achieve mission-critical goals. Our suite of services is designed to give tailwinds to businesses.