Progress Energy is officially seeking to have a popular solar incentive for homeowners cut in half.
MORRISVILLE, NC - Earlier this week, Progress Energy submitted a filing with the North Carolina Utilities Commission regarding the SunSense Residential Solar PV program. Citing "dramatic declines" in installation costs, the utility company plans to cut the initial rebate to homeowners from $1,000 per kilowatt of newly installed solar arrays to $500 per kilowatt. Progress Energy said it intends to continue offering participants a $4.50 per kilowatt per month credit for five years.

Customers hoping to take advantage of the current incentive package should submit their application before the Progress Energy filing is accepted.
In response, Southern Energy Management (SEM) co-founder and CEO Maria Kingery issued the following statement:
"We are disappointed that Progress Energy wants to scale back incentives, but we also see this as a sign of the strength of the solar industry in North Carolina. This request does not come as a surprise. Even with these changes, a solar array bought in 2013 will yield a higher return on investment than that same array would have several years ago.
"Solar prices have dropped more than 35 percent since 2006, while conventional electricity costs rose three percent per year during that same period. Studies show that solar will be cost competitive with all other forms of electricity by 2020, with or without the help of government incentives*. Despite economic uncertainty across the country, SEM installed more residential solar in 2012 than any other year to date.
"That being said, we are not yet playing on a level field. Incentives have always played an important role in market development and are designed to help promising industries grow and create the jobs of the future; the day will come when we don't need them, but it is not here quite yet."
For details about how Southern Energy Management expects this announcement to impact customers, please visit our blog at http://bit.ly/SunSenseBlog.
Media Contact:
Chris Cowperthwaite: chris@southern-energy.com or (866) 575-9151
*Source: http://energync.org/feature/study-finds-decline-in-solar-costs
About Southern Energy Management:
Southern Energy Management is a North Carolina-based sustainable energy company offering energy efficiency, green building and turn-key solar services for homeowners, builders, and business owners across the Southeast and Mid-Atlantic. A certified B Corp, SEM's two-part mission is to improve the way people make and use energy and to build a prosperous company that supports people and the planet. SEM was founded in a living room in Raleigh in 2001, and is now consistently recognized as an industry leader both locally and nationally. It is among a small handful of companies in the U.S. to earn the national 2012 ENERGY STAR Sustained Excellence Award for being named Partner of the Year six consecutive times. SEM was named a CED NC Company to Watch in 2011 and received the 2011 City of Raleigh Environmental Stewardship Award and the 2010 Green Jobs Award from SJF Institute & Green For All. For more information, visit www.southern-energy.com.
Featured Product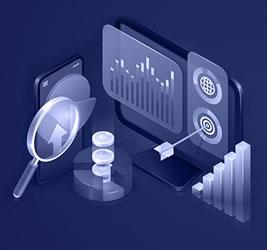 At Precedence Research we combine industry-leading insights with ground-breaking research techniques to help our clients successfully address their unique business challenges and achieve mission-critical goals. Our suite of services is designed to give tailwinds to businesses.