$1.1 billion in corporate M&A, $8.8 billion in project M&A recorded
AUSTIN, Texas January 24, 2013

Mercom Capital Group, llc, a global clean energy communications and consulting firm, released its report on funding and mergers and acquisition (M&A) activity for the wind sector during 2012.
Coming out of a very uncertain 2012, venture capital (VC) funding in the wind sector was slightly lower than 2011, amounting to nearly $315 million in 22 deals. Of the 22 deals in 2012, there were 10 downstream companies (eight project developers, one EPC and one O&M company). Ten turbine companies (mostly small wind turbine makers), one monitoring software and one airborne wind company also received funding.
"While venture capital funding into new technology companies was sparse, it does not indicate a lack of innovation in the sector as a lot of large manufacturers with their own research and development (R&D) divisions spend millions of dollars to improve efficiencies and come up with new designs and innovations," said Raj Prabhu, managing partner of Mercom Capital Group. "For a sector still dependent on subsidies, there is still a lot of room for investments in new designs and technologies that reduce costs and increase efficiencies."
The top deal in 2012 was $183 million raised by Element Power, a developer, owner and manager of wind and solar projects in United States, South America and Europe. Other deals that made up the Top 5 included: $21.5 million raised by Mainstream Renewable Power, a developer of renewable energy and offshore wind projects, $20.2 million raised by ReGen Powertech, a wind turbine maker, $18.6 million raised by Leap Green Energy, an independent power producer, and $15.3 million raised by Trishe Developers, a wind power infrastructure company.
Mercom tracked approximately $14 billion in 71 announced large-scale project funding deals in 2012. $4.2 billion in 22 deals came in the fourth quarter. In comparison, large-scale project funding announcements in 2011 came to approximately $11 billion in 52 deals.
Top project funding investors in 2012 included Union Bank with seven deals, EBRD and KfW IPEX-Bank with six deals and JP Morgan and Rabobank with five deals apiece.
There were 35 corporate acquisitions in the wind sector in 2012 compared to 17 in 2011. The acquired companies included 12 downstream companies, seven manufacturers, eight wind component companies, six service providers and two balance-of-system (BOS) companies.
The eight wind component companies that were acquired included Katana Summit, a manufacturer of wind turbine towers, purchased by Valmont; DMI Industries, a full service wind tower provider owned by Otter Tail, acquired by Trinity; a 40.05 percent stake in Wind Towers, a wind tower manufacturer was bought by SSE bringing its total stake in the company to 80.1 percent; and Vestas sold off its Danish Towers Factory to Titan Wind. Wind component company Chillwind got snapped up by Dulas; Tellhow Wind, the blade manufacturer and subsidiary of Goldwind, was picked up by Sinomatech (a Sinoma Science and Technology subsidiary); Unigear, an industrial gear manufacturer, was acquired by David Brown; and a 49 percent stake in PowerBlades, a producer of rotor blades and wind turbines and a majority owned company of SGL Rotech, was acquired by REPower.
Of the seven manufacturers, three were large-scale wind turbine manufacturers: Goldwind Science acquired by China CNR Corp, Clipper Windpower acquired by U.S.-based Platinum Equity and Suzlon's Chinese manufacturing subsidiary Suzlon Energy Tianjin Limited acquired by China Power New Energy Development. Of the three small wind turbine manufacturer acquisitions, Wind Tower Systems was acquired by GE, a 55 percent stake of Global Wind Power was acquired by China's Ming Yang and the intellectual property rights of PowerWind was picked up by RK Wind of India. Fuji Heavy Industries' wind-turbine generator system business was also acquired by Hitachi, both of Japan.
Two BOS companies were acquired in 2012: Oliotalo, a developer of remote and condition monitoring products for wind turbines, by Miston, and Spin Trends, a wind turbine borescope and condition monitoring company, by Frontier Pro. There were also 12 downstream companies and six service providers acquired during the year.
Mercom also noted it was a very active year for large-scale wind project M&A. There were 72 large-scale project acquisitions totaling $8.8 billion compared to 61 transactions totaling $4.1 billion in 2011. Top large-scale wind project acquisitions included Warwick Energy's 560 MW Dudgeon Offshore Wind Project purchased by Statoil and Statkraft from for $2.4 billion. Other transactions included the acquisition of an 80 percent stake in IP Maestrale Investments' Italian and German wind farms for $1.1 billion by ERG; the acquisition of a 480 MW project portfolio from Gamesa by Algonquin Power & Utilities for $900 million; the Oticon Foundation's $840 million acquisition of a 50 percent stake in DONG Energy's 277 MW Borkum Riffgrund I project; and CPFL Energia's acquisition of a 158 MW project portfolio from Bons Ventos Geradora de Energia for $620 million.
Some active acquirers of large-scale wind projects included investment funds, Independent Power Producers (IPP), Utilities, project developers, insurance companies, and service providers.
To learn more about the report, visit: http://store.mercom.mercomcapital.com/wind-reports/
About Mercom Capital Group
Mercom Capital Group, llc, is a global communications and consulting firm focused exclusively on clean energy and financial communications. Mercom's consulting division advises cleantech companies on new market entry, custom market intelligence and overall strategic decision making. Mercom's consulting division also delivers highly respected industry market intelligence reports covering Solar Energy, Wind Energy and Smart Grid. Our reports provide timely industry happenings and ahead-of-the-curve analysis specifically for C-level decision making. Mercom's communications division helps clean energy companies and financial institutions build powerful relationships with media, analysts, government decision makers, local communities and strategic partners. For more information about Mercom Capital Group, visit: http://www.mercomcapital.com. To get a copy of Mercom's popular market intelligence reports, visit: http://mercomcapital.com/market_intelligence.php.
Featured Product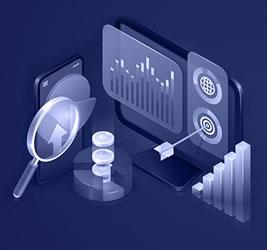 At Precedence Research we combine industry-leading insights with ground-breaking research techniques to help our clients successfully address their unique business challenges and achieve mission-critical goals. Our suite of services is designed to give tailwinds to businesses.